Minister Logar and Belgian Foreign Minister Wilmès on Slovenian EU Council Presidency priorities
After attending the Foreign Affairs Council meeting in Brussels, Foreign Minister Anže Logar met with his host Sophie Wilmès, Deputy Prime Minister and Minister of Foreign Affairs, European Affairs and Foreign Trade and the Federal Cultural Institutions, for a bilateral visit to the Kingdom of Belgium. The ministers welcomed the development of Slovenian-Belgian relations and confirmed their mutual interest in further consolidating them at the bilateral, European, and multilateral levels.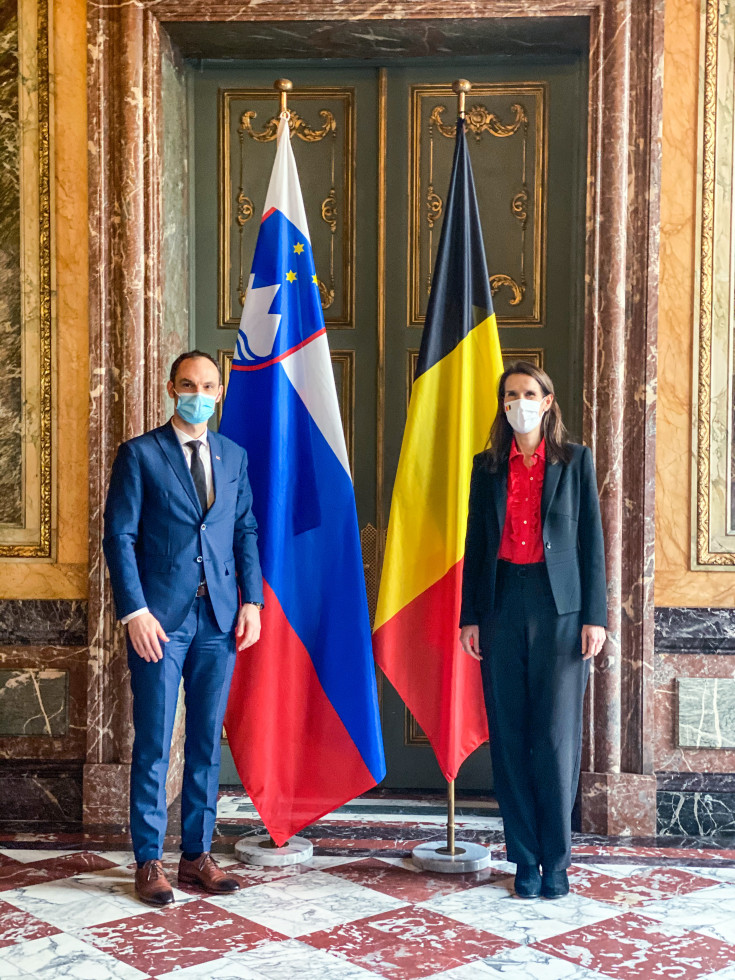 MInisters Anže Logar and Sophie Wilmès
Bilateral talks
They advocated for the strengthening of political dialogue between their respective countries, which is particularly important against the backdrop of the forthcoming Slovenian Presidency of the Council of the European Union in the second half of this year.
Minister Logar outlined the priorities of the Slovenian Presidency, stressing that Slovenia will pay particular attention to the area of comprehensive strengthening of the Union's capacity to respond to health and other crises.
Ministers Logar and Wilmès agreed on the importance of respecting European values and the rule of law, which are the key principles for the Union's functioning. They paid particular attention to migration flows and to seeking agreement on the proposal for a Pact on Migration and Asylum. They went on to support the strengthening of the EU's strategic autonomy and cooperation with the global world on the basis of free and rules-based trade, and exchanged views on future relations with the United Kingdom and China.