Minister Logar visits Petrinja
Ministry of Foreign Affairs
Today, Minister of Foreign Affairs Anže Logar was on a working visit to Croatia and made his first stop in the town of Petrinja, which was hit by a devastating earthquake on 29 December last year. Together with his host, Minister of Foreign and European Affairs Goran Grlić Radman, he went to see for himself the current situation on the ground and took note of the activities to help those affected by the earthquake. Minister Logar also paid a visit to one of the families living in mobile homes donated by the Republic of Slovenia.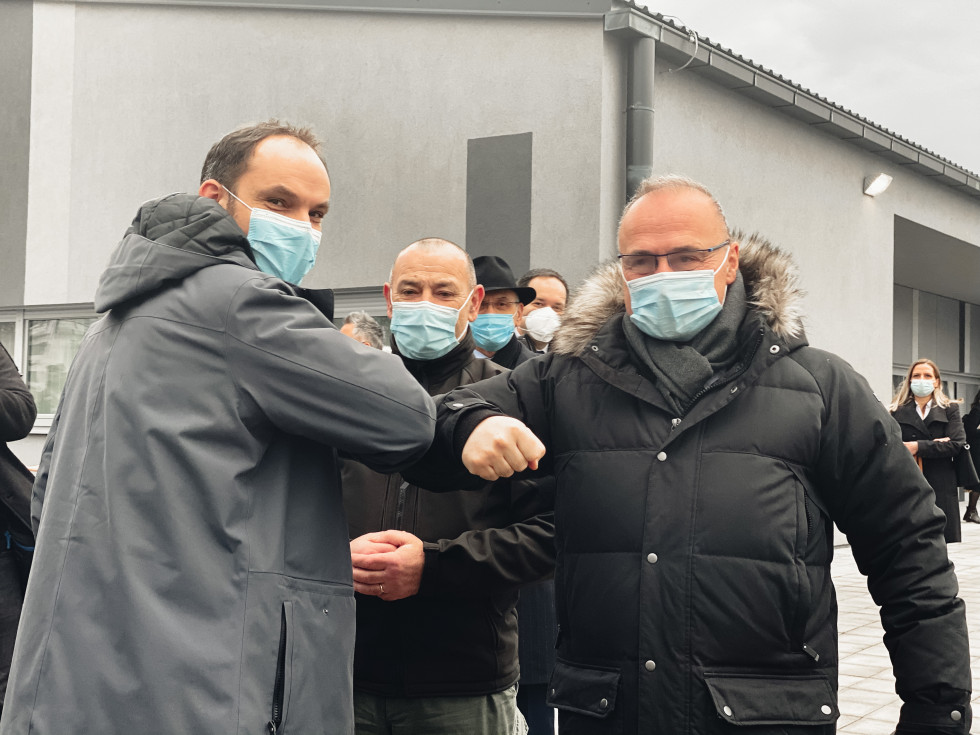 Minister Logar in Petrinja
Ministers during their talks
Ministers in Zagreb
Press conference
Farewell
During their talks that continued in Zagreb, the foreign ministers assessed the dynamics of meetings they held last year as extremely positive. They brought to the fore the successful cooperation in tackling the COVID-19 pandemic, including the coordinated restrictive measures for crossing the state borders. Minister Logar highlighted the important role of additional border crossing facilitations for certain groups. Among other bilateral issues, the pair highlighted the development of transport links and advocated for the earliest possible construction of a replacement bridge at the Dragonja – Kaštel border crossing.
The counterparts went on to discuss issues arising from trilateral cooperation between Croatia, Italy and Slovenia in the Adriatic Sea. They underlined their commitment to the agreement reached between the three foreign ministers when they met on 19 December 2020 in Trieste. Minister Logar reiterated that the declaration of an exclusive economic zone announced by Croatia in early February does not impinge on the talks on cooperation in the Adriatic Sea, which are to open with a meeting on the expert level.
The foreign ministers then turned to European issues, discussing topics such as Croatia's entry into the Schengen zone. In relation to this, Minister Logar drew attention to the matter of protection of EU external borders, which is also one of Slovenia's priorities when preparing the New Pact on Migration and Asylum.
Ministers Logar and Grlić Radman went on to exchange views on the latest developments in the Western Balkans. Minister Logar outlined the priorities of Slovenia's presidency of the Council of the EU, which include measures for mitigating the economic and social impact of the COVID-19 pandemic and strengthening the Union's resilience to new threats.