State Secretary Dovžan with ministers for EU affairs on EU future and COVID-19 coordination
At the invitation of the German Presidency, State Secretary Gašper Dovžan today attended a virtual informal meeting of ministers for European affairs. The members of the EU General Affairs Council discussed issues relating to the future of Europe and exchanged views on the possibilities of stepping up coordinated action against the COVID-19 pandemic. Ministers of the Western Balkans countries also joined the discussion.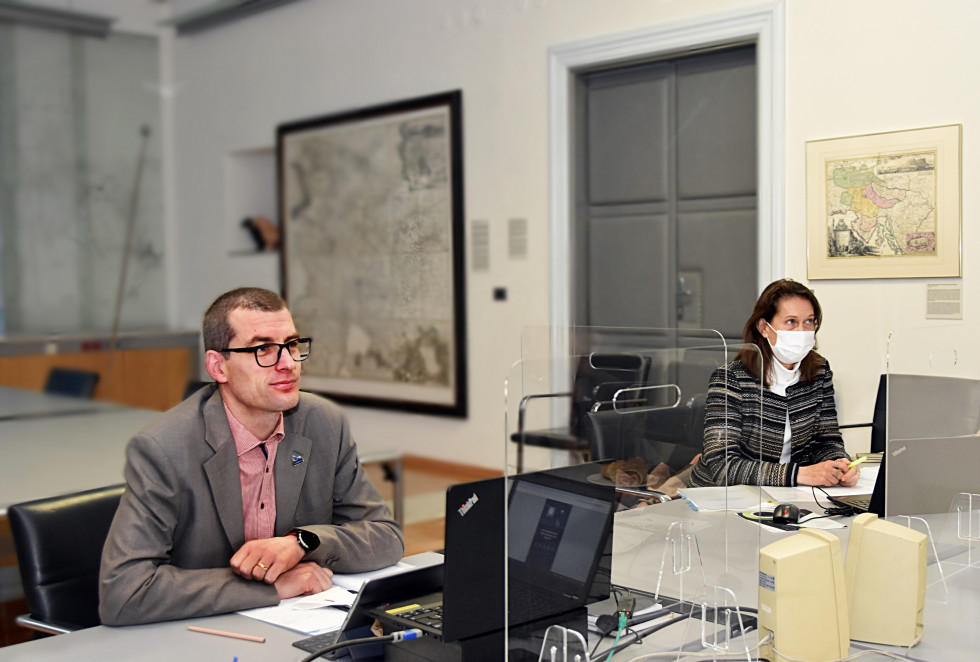 Informal meeting of the General Affairs Council
After a brief presentation of the state of play regarding the preparations for the Conference on the Future of Europe and the address by the President of the Centre for Liberal Strategies in Sofia, Ivan Krastev, the ministers turned their attention to the challenges of the future. In this regard, Young European Ambassadors presented their own vision of Europe in terms of climate and energy policy, digitisation, management of illegal migration, health, and further development of democracy in the EU.

State Secretary Dovžan expressed his hope that a debate with EU citizens about what kind of Europe we want in the future will begin soon. A more united view of common goals would facilitate efforts to address the current challenges. He also stressed the need for continuous building and strengthening of mutual trust. The debate on the future of Europe is expected to be in full swing during the Slovenian Presidency of the EU Council, and Slovenia will endeavour to publish the interim report. The State Secretary also underlined the crucial role of young people and their contribution to the debate, praising in particular their focus on key policy challenges.
In their discussion on the response to the COVID-19 pandemic, ministers welcomed the joint efforts undertaken so far to achieve a more coordinated approach and good practices in this area and went on to exchange views on how to avoid the risk of premature lifting of the restrictive measures to prevent the spread of COVID-19.