State Secretary Raščan at the EU-Southern Neighbourhood Ministerial Meeting
Ministry of Foreign Affairs
Today, State Secretary Stanislav Raščan took part in a virtual meeting of Foreign Ministers of EU Member States and Southern Neighbourhood partner countries. Against the backdrop of the 25th anniversary of the Barcelona Process, the ministers exchanged views on the future of the EU-Southern Neighbourhood partnership.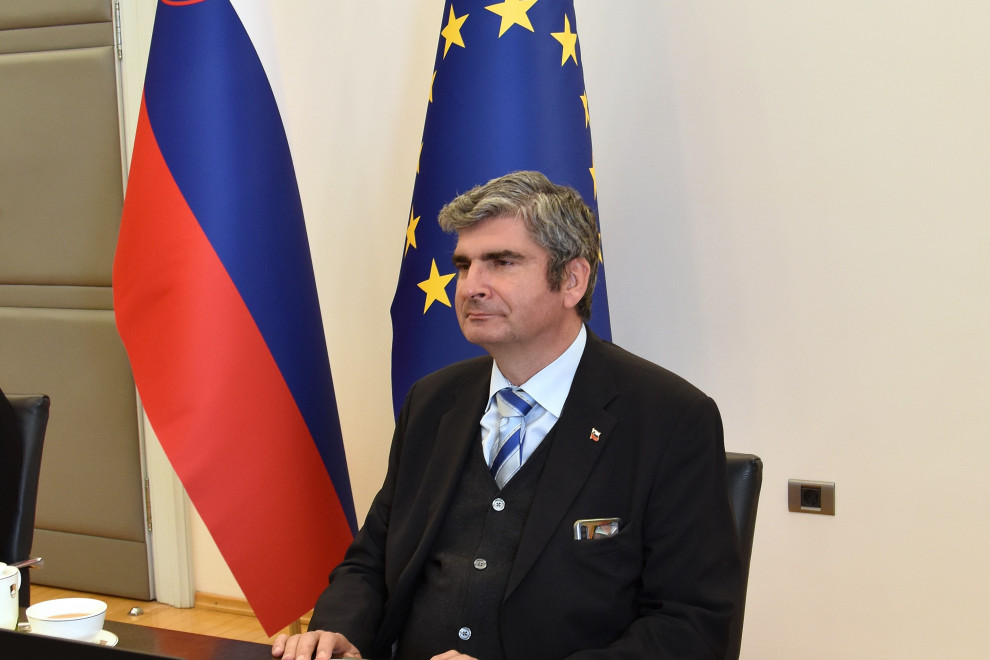 State Secretary Stanislav Raščan at the videoconference
The meeting was held at the invitation of EU High Representative Josep Borrell, European Commissioner for Neighbourhood and Enlargement Olivér Várhelyi, and Spanish Foreign Minister Arancha González Laya. It marked the 25th anniversary of the Barcelona Declaration adopted on 27 November 1995, laying the foundation for cooperation in the Mediterranean and launching the so-called Barcelona Process.
During the meeting, the discussion focused on the future of the strategic partnership in the Mediterranean – between the EU and its Southern partners – in view of the planned reform of the Southern dimension of the European Neighbourhood Policy, which was adopted in 2004 and last reformed in 2015. The groundwork for the Southern dimension reform got under way on 21 September 2020 during the Foreign Affairs Council working lunch, when the foreign ministers discussed the future of the EU partnership with its Southern neighbourhood. During the European Council meeting on 15 and 16 October 2020, EU heads of state or government decided to hold a strategic debate on the Southern Neighbourhood in December 2020.
In his address, State Secretary Raščan underscored the vital role of partnership and cooperation in the Mediterranean, namely when responding to common challenges as diverse as the COVID-19 pandemic, terrorism, migration and climate change. He expressed his support for the partnership reform based on an inclusive dialogue with the Southern neighbourhood countries, leading to tangible targets within the EU-Southern Neighbourhood partnership, particularly when it comes to stability and security in the region, sustainable development and economic growth, efficient migration management, counter-terrorism, rule of law, and human rights. The State Secretary also advocated for the strengthening of the political dialogue between the EU and its Southern neighbourhood both at the level of ministers and at the highest level, as agreed at the Paris Summit for the Mediterranean in July 2008.