Minister Logar at FAC videoconference on multilateralism and Palestine
Ministry of Foreign Affairs
Minister of Foreign Affairs Anže Logar today attended a video conference of EU foreign affairs ministers. Two central themes dominated the discussions, multilateralism and the situation in Palestine. Regarding the former, they agreed that the Union has the political, economic and financial power to co-create an effective multilateral order, which provides the best framework for tackling modern global challenges.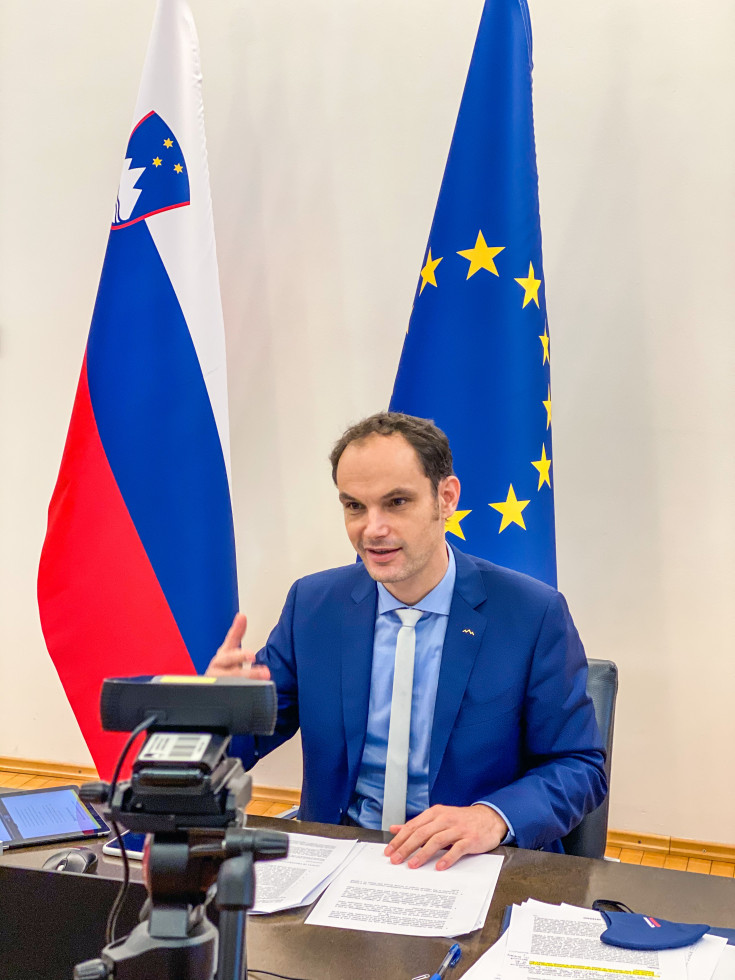 Foreign Affairs Council participants
In the opening part, the High Representative of the Union for Foreign Affairs and Security Policy, Josep Borrell, mentioned the presidential elections in the United States, Afghanistan in the light of the upcoming Afghanistan 2020 International Pledging Conference, the current developments in Belarus and Nagorno Karabakh, the conflict in Ethiopia, the recent Turkish activity in the Eastern Mediterranean, the situation in Varosha, Cyprus, and Libya. Minister Logar placed particular emphasis on the importance of strengthening transatlantic relations in all areas of activity concerning global matters, including the COVID-19 pandemic and its consequences. He also highlighted the strengthening of cooperation on providing security and critical infrastructure and on tackling hybrid and cyber threats.
Moving on to multilateralism, the ministers discussed how the EU can help defend and modernise the multilateral system, especially in relation to the United Nations. They exchanged views on how, despite the current challenges, including the COVID-19 pandemic, the Union could ensure the importance of this central multilateral organisation. Many ministers, including Minister Logar, agreed that effective multilateralism still offers the best framework for tackling modern global challenges. The Union has the political, economic, and financial power to co-shape the multilateral order, which, however, does require some modernisation, according to the ministers. Minister Logar further stressed the value of dialogue within international organisations, which is the only way to achieve compromise and common goals. However, it is imperative that the decisions made are respected, explained Minister Logar.
Portuguese Foreign Minister Augusto Santos Silva spoke with the Palestinian Foreign Minister Riyad Al-Malki on behalf of the Trio Presidency (Germany-Portugal-Slovenia). He advocated for the soonest possible revival of the Middle East peace process based on a two-state solution.