Minister Logar visits representatives of the Slovenian minority in Italy
Today, Foreign Minister Anže Logar held meetings in Trieste and Gorizia with representatives of the Slovenian minority in Italy. This was his first official visit to the Slovenian minority in Italy, after he briefly met with Slovenians in Italy at the ceremony on the return of the National Hall into Slovenian hands on 13 July.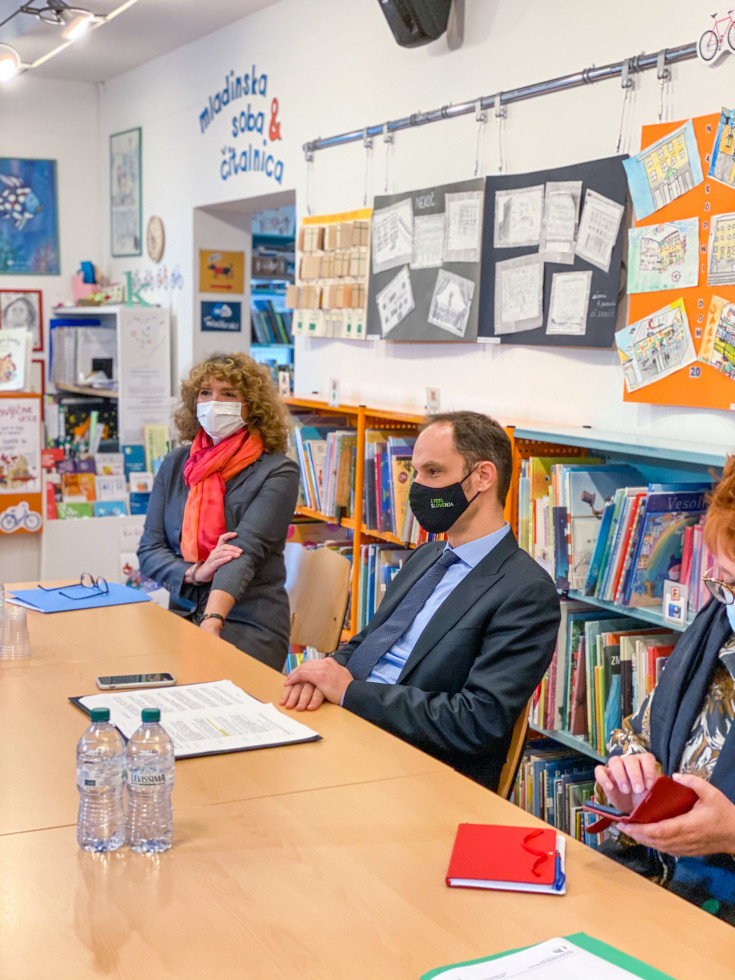 Minister Logar with representatives of the Slovenian minority in Italy
Press Statement of Minister Logar
Interview with Minister Logar for Primorski dnevnik
The meetings dealt with topical issues, particularly Slovenian representation in the Italian Parliament in light of the amendments to the election legislation following the constitutional referendum about the reduction of the size of the Italian Parliament.

With representatives of the National Hall Foundation, Minister Logar discussed the further procedures concerning the handover of the building to the Slovenian minority on the basis of the Memorandum signed on 13 July. In Gorizia, Minister Logar met with representatives of Slovenians living in the Gorizia and Udine regions.

During the talks, Minister Logar stressed that Slovenia maintains regular contacts with Italy, which have intensified in the recent months. By the end of the year, Slovenia plans to organise additional high-level meetings. The ceremony marking the 100th anniversary of the arson attack on the National Hall in Trieste, attended by Presidents and Foreign Ministers of both countries, was a symbolic and historic event both for Slovenians in Italy and for bilateral relations. The two countries engage in friendly and constructive dialogue on all topical issues, with Slovenia devoting particular attention to the situation of the Slovenian minority in Italy. Given the current developments in the neighbouring country, this issue will require further attentiveness.