Minister of Public Administration Boštjan Koritnik emphasized importance of digital skills at 2020 Skills Summit
Ministers and senior officials of international organizations responsible for skills, including education, employment, the economy, technology, innovation and other, met at the Skills Summit 2020, this time hosted by Slovenia and held in Brdo pri Kranju. The 2020 Skills Summit was held as a virtual event.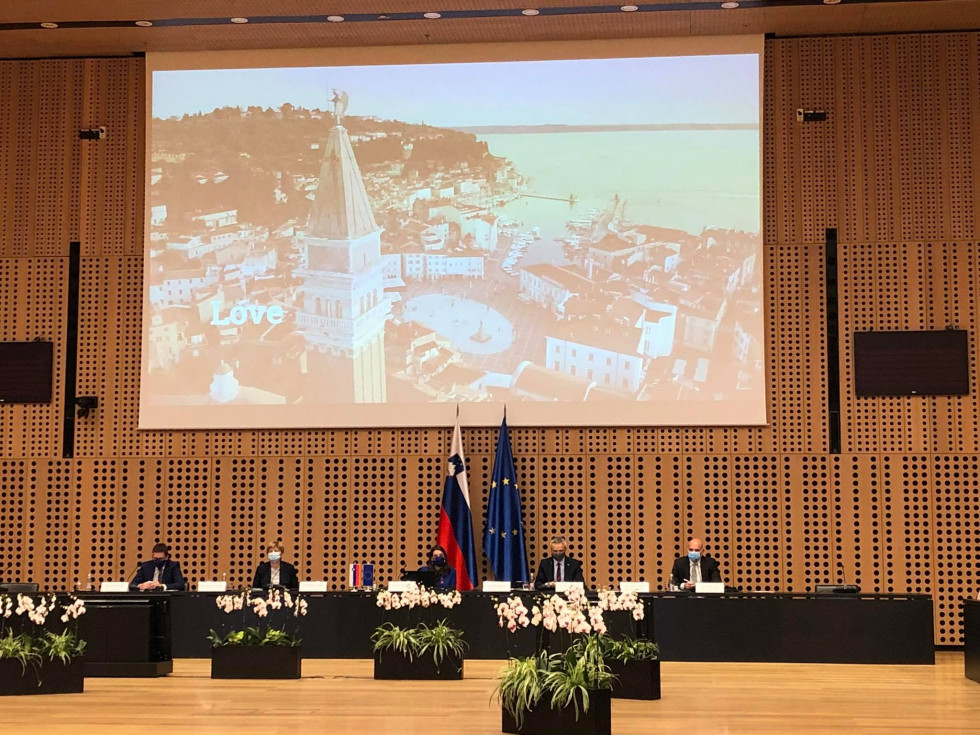 Minister of Public Administration Boštjan Koritnik. The 2020 Skills Summit was held as a virtual event.
Senior officials from Slovenia and the Organization for Economic Co-operation and Development (OECD) debated in plenary sessions and in small groups, focusing on lifelong learning policies and the use of skills in response to the current crisis. As part of the program, they also talked about their visions for the future development of skills and their adaptation to the current situation in the world.
Minister of Public Administration Boštjan Koritnik took part in a discussion of one of the groups, where they focused on the importance of digital skills in light of digital inclusion, as pointed out by the global Covid-19 crisis, and on the fact that we are facing rapid social and technological change, an aging society and the extension of the period of active work. Therefore, in order to adapt to changes, the public administration must provide all civil servants with the appropriate skills for the current situation and the future.
More about the 2020 Skills Summit
The 2020 Skills Summit brought together ministers and senior officials from more than 30 countries, the European Commission, the Council of Europe, UNESCO and other international organizations responsible in the broadest sense for learning and skills acquisition, employment, the economy, technology and innovation.
Discussions have also summarized progress since the last sessions hosted by Norway (2016) and Portugal (2018).
Content background
The coronavirus pandemic triggered the worst recession in a century and affected just about every aspect of human activity (students around the world had to adapt to distance learning, much of the workforce worked from home, millions of adults lost their jobs).
Among the many challenges in various fields, the crisis has also posed a challenge for countries to make the most of people's skills, as these are central to countries' ability to recover from the crisis, build resilience in the future and have a positive impact on megatrends. are digitalisation, globalization, and climate and demographic change. A sustainable and inclusive path to recovery and resilience will need to involve all sections of society and will require a clear strategy for the development and application of people's skills, with a focus on providing lifelong learning and support to jobseekers. Success, however, will depend on partnerships between governments, businesses and civil society. With such an approach, countries have the greatest potential to implement better skills policies for today's recovery, tomorrow's resilience and a better life for all.