State Secretary Tone Kajzer in virtual conference with Global Governance Group ministers
Today, on 23 September, State Secretary Tone Kajzer participated in a ministerial meeting of the Global Governance Group held on the margins of the UN General Assembly General Debate. The meeting focused on key global issues, including the post COVID-19 recovery.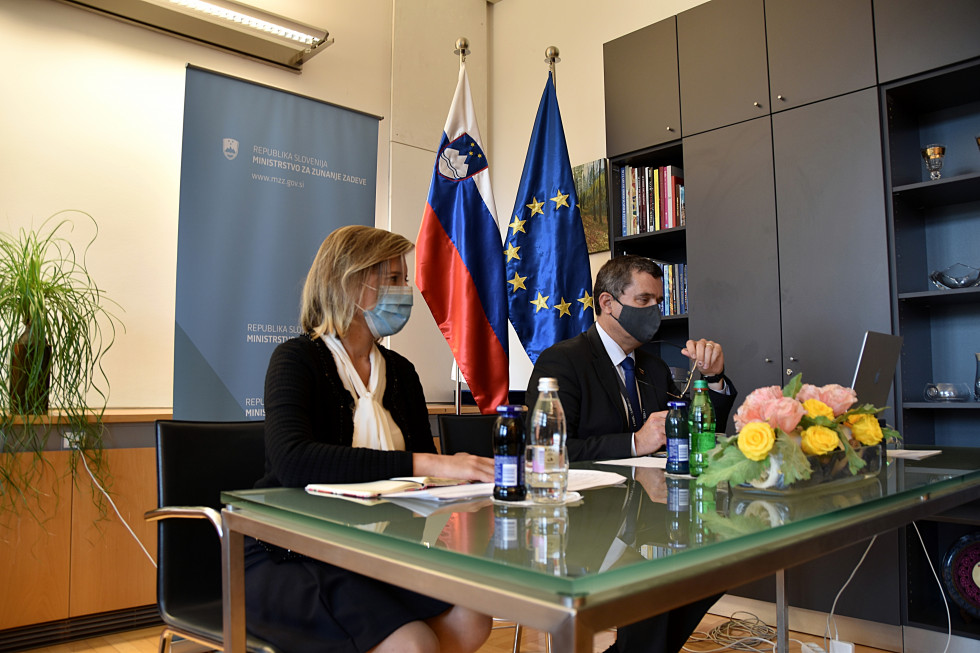 State Secretary Tone Kajzer
The Global Governance Group (3G) is an informal group of 30 smaller and medium-sized countries, established on the initiative of Singapore after the emergence of the G20. The aim of the 3G is to assert the interests of smaller countries in setting the G20 agenda on the issues related to global governance as well as to evaluate the effects of these issues on smaller and medium-sized countries. Another objective of the 3G is to promote greater transparency of the G20 activities and in turn forge closer links between the G20 and the wider UN membership.
In his address, State Secretary Kajzer stressed the importance of close cooperation between the 3G and G20, stating that the post COVID-19 economic recovery must be based on innovation, people-centred digital transformation and sustainable environmental solutions. The COVID-19 pandemic has revealed the importance of digital tools for the functioning of societies. Safe digital networks and skills are key in ensuring access to basic services.
State Secretary Kajzer also advocated for closer cooperation between the 3G and G20 in addressing climate change, particularly given the need for more ambitious climate efforts in line with the Paris Agreement in the run-up to the UN Climate Change Conference (COP26).
With regard to Slovenia's priorities in the response to the pandemic and in the post COVID-19 recovery, he listed sustainable investments, circular economy, digitalisation and cybersecurity as tools for achieving sustainable production and consumption. The recovery also presents a historic opportunity for more inclusive and sustainable growth centred on people, nature and prosperity. In these efforts, multilateral cooperation and global governance will play a decisive role.
State Secretary Kajzer went on to underline the importance of sustainable water management and water systems resilience, noting that water will be one of the priorities during Slovenia's EU Council presidency. He pointed out the effect of the pandemic on food systems and called for their strengthening in order to ensure food security for all.
At the end of his address, he expressed concern over the growing number of trade disputes and advocated for a more open rules-based multilateral trading system with the World Trade Organization at its core.