Minister Dr Logar at the 64th IAEA General Conference
Ministry of Foreign Affairs
Today, Minister of Foreign Affairs Dr Anže Logar, as Head of the Slovenian Delegation, addressed in a video message the 64th International Atomic Energy Agency (IAEA) General Conference in Vienna.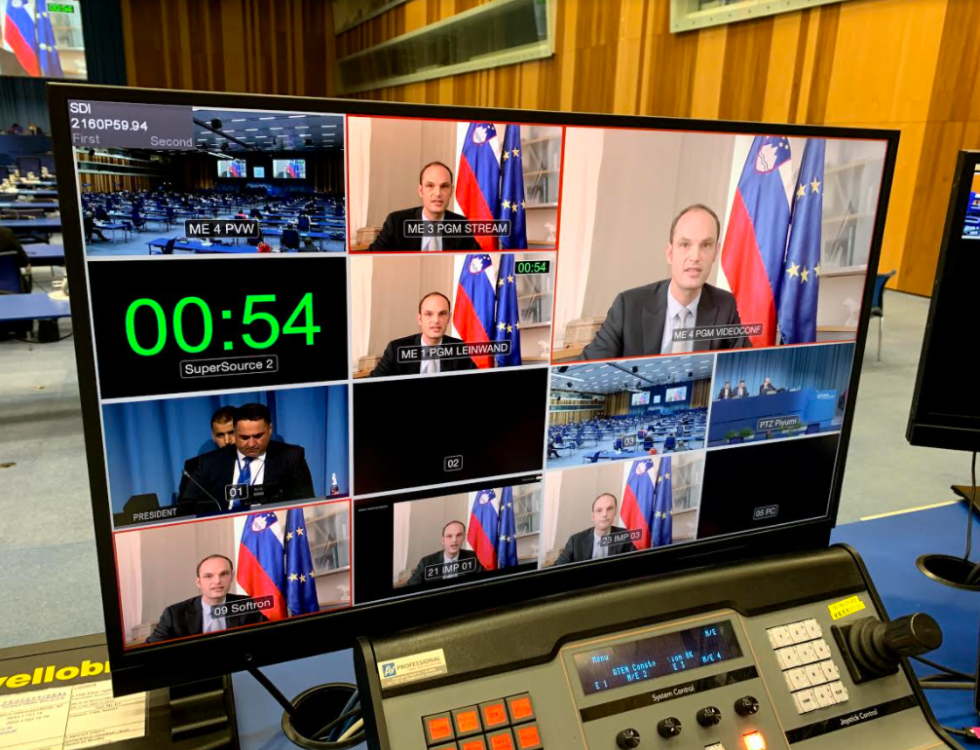 Address by Minister Dr Logar
Minister Logar welcomed the Agency's response to the COVID-19 pandemic, namely its donation of test kits for coronavirus, including to Slovenia. Against this background, he expressed gratitude to those countries that had contributed extrabudgetary resources for the aforementioned needs, particularly to the US, which was one the first and most generous donors of funds to carry out these activities.
Minister Logar reaffirmed Slovenia's pledge to ongoing support for the implementation of the Joint Comprehensive Plan of Action (JCPoA), which continues to underpin the global non-proliferation regime, and underlined that it must be preserved. He called on Iran to fully comply with its nuclear-related commitments under the JCPoA, and all the other contracting parties to further implement it.
The Minister also referenced the situation on the Korean Peninsula and urged the Democratic People's Republic of Korea to ratify the Comprehensive Nuclear-Test-Ban Treaty (CTBT) and to allow the IAEA inspectors to resume their nuclear monitoring activities in the country, thus paving the way towards full denuclearisation of the Korean Peninsula. He was pleased to note that the Agency has maintained its readiness to participate in the North Korean nuclear programme verification process, as soon as the political situation permits.
He also stressed that Slovenia, as one of thirty countries around the world with a nuclear reactor, devotes particular attention to the Treaty on the Non-Proliferation of Nuclear Weapons (NPT), and voiced hope for a positive outcome of its 10th Review Conference, which is scheduled to take place in January 2021 in New York.
During the five-day IAEA General Conference, which, due to the COVID-19 pandemic, is being held partly with physical attendance and partly via video broadcast, the Member States will also discuss the reports on nuclear safety and security, nuclear technology, technology cooperation, implementation of safeguards agreements and the Agency's response to COVID-19. The Agency's Budget Update for 2021 and the new composition of the Board of Governors will also be approved at the General Conference.