Minister Dr Logar at the informal meeting of EU Foreign Ministers on the situation in Eastern Mediterranean
At the invitation of EU High Representative for Foreign Affairs and Security Policy Josep Borell and German Foreign Minister Heiko Maas, Minister Dr Logar attended an informal two-day meeting of EU Foreign Ministers in Berlin. On the second day, the foreign ministers turned to topic of the situation in the Eastern Mediterranean and Turkey's activities in the region.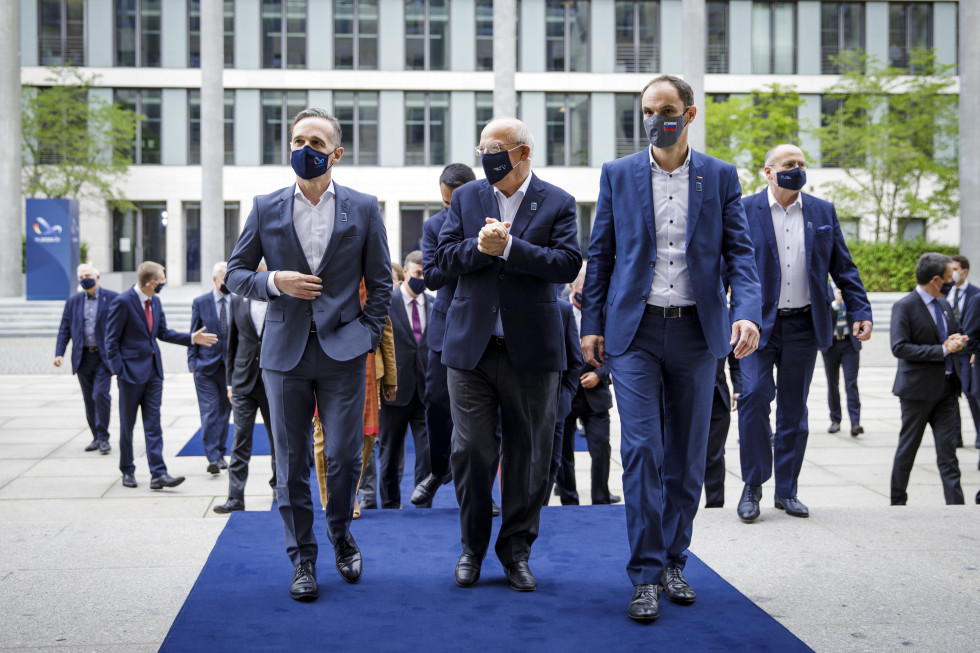 Group photo
Informal meeting of EU Foreign Ministers
During the talks, the ministers advocated for promotion of the EU's interests with great determination and highlighted full solidarity with Cyprus and Greece. They called upon Turkey to cease its unilateral activities in order to establish a dialogue and cooperation in the areas of common interest between the EU and Turkey.
The ministers pointed out that the EU will consider taking additional measures if Turkey does not suspend its activities. Relations with Turkey will also be debated at the extraordinary European Council meeting in September 2020.
During today's discussion on the situation in Belarus, the ministers confirmed their intention to draw up a list of persons responsible for electoral fraud and the violence that followed the presidential elections, who will then be put on the already existing list of persons subject to EU restrictive measures against Belarus.