State Secretary Dovžan at an informal video conference between European and Latin American countries
At the invitation of the foreign ministers of Spain and France, State Secretary Gašper Dovžan participated at an informal video conference between foreign ministers of European and Latin American countries. The EU was represented by the High Representative for Foreign Affairs and Security Policy, Josep Borrell.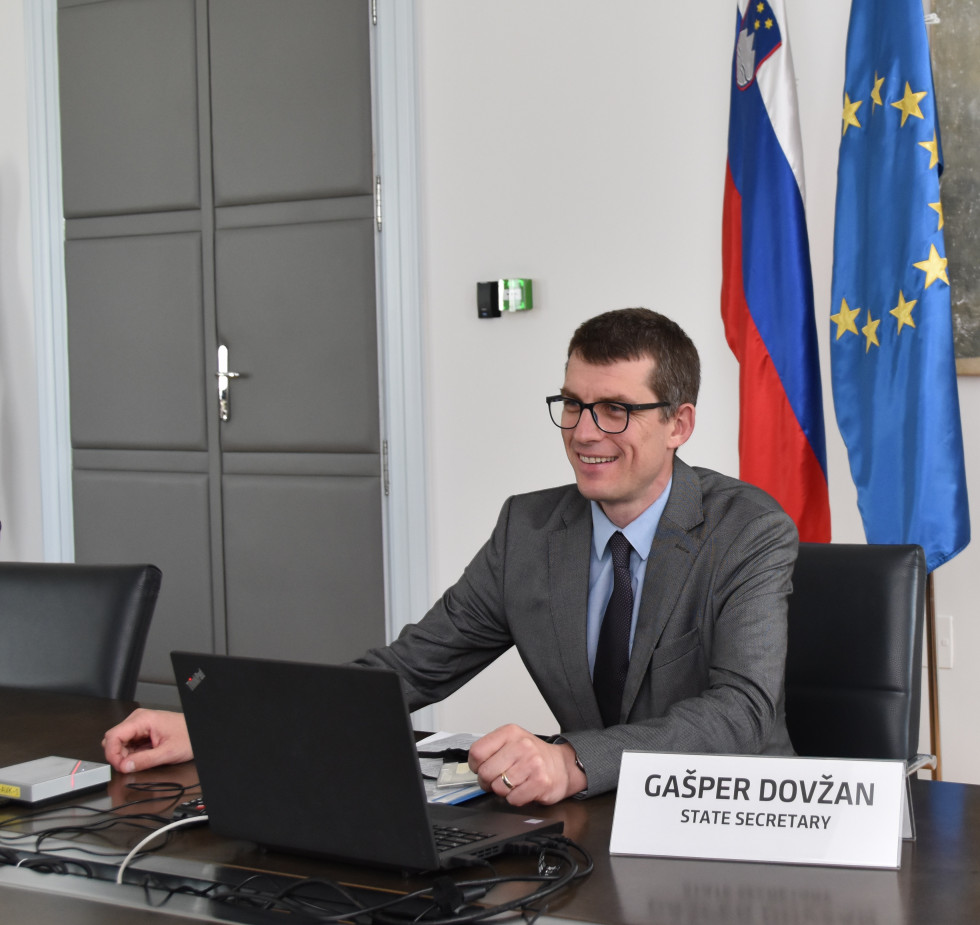 Foreign Minister of France Jean-Yves Le Drian
The ministers discussed tackling the Covid-19 pandemic and exchanged information on the current situation in both regions, underlining the global dimensions of the crisis that has had the greatest impact on the most vulnerable. They stated that Europe and Latin America must continue to cooperate, exchange information and coordinate their response to the pandemic.

In his address, State Secretary Dovžan thanked Latin American countries for their assistance in the repatriation of Slovenian citizens to Europe and Slovenia at the outset of the pandemic. He expressed his full solidarity with all countries in the region that have been severely affected by the pandemic. He drew particular attention to the difficult situation of Venezuelan citizens, who have been fleeing their homes in high numbers for quite some time due to the dire situation in the country, which has now been additionally aggravated by the pandemic. State Secretary Dovžan advocated for further cooperation between European and Latin American countries, not only in containing the spread of the virus but also in coordinating their approaches to overcome the economic challenges related to the crisis.
State Secretary Dovžan informed of the current situation in Slovenia and the approval of four packages of assistance measures for countering the social and economic impact of the crisis. He concluded his address by stating that Slovenia would be happy to share its experience and expertise with interested countries.