State Secretary Tone Kajzer in conference with SEECP Foreign Ministers
On behalf of Foreign Minister Dr Anže Logar, the State Secretary at the Ministry of Foreign Affairs, Tone Kajzer, attended a video conference with Foreign Ministers of South-East European Cooperation Process (SEECP) participants.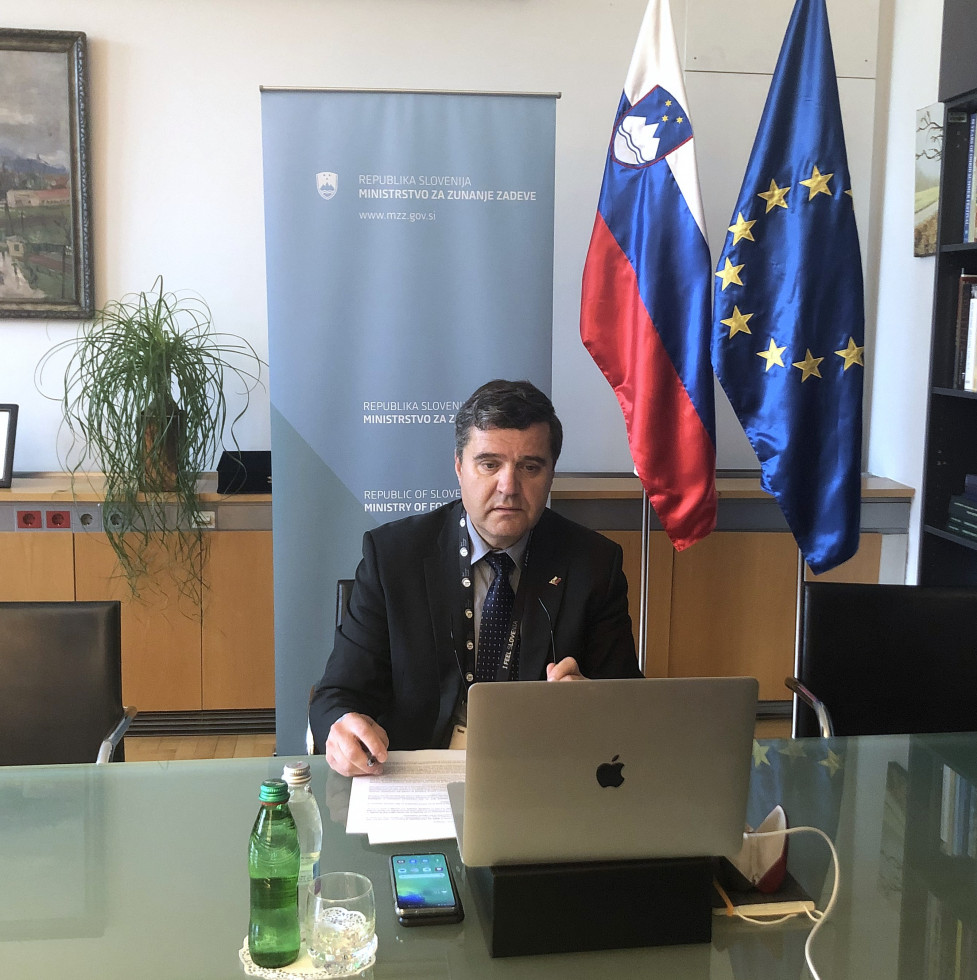 State Secretary Tone Kajzer
The purpose of this virtual meeting that concluded Kosovo's one-year chairmanship of the SEECP initiative was to exchange opinions on the importance of regional cooperation in tackling the Covid-19 pandemic and mitigating its consequences. The session was opened by Kosovo's Foreign Minister Meliza Haradinaj Stublla and the European Enlargement Commissioner, Olivér Várhelyi.
In his address to thirteen SEECP participants, State Secretary Kajzer outlined the measures undertaken by Slovenia to deal with the Covid-19 pandemic and to mitigate its social and economic impact. He emphasised the importance of European and regional solidarity, coordinated easing of restrictive measures, and economic revival in the region. He expressed his gratitude to the participants for providing assistance in the repatriation of Slovenian citizens and enabling the free movement of essential goods between the EU and the region during the pandemic. On this subject, he welcomed the decision on the EU's financial assistance to the Western Balkans and advocated for innovative, green, and digital solutions to aid the recovery from the post-corona crisis.
State Secretary Kajzer concluded his address by welcoming Turkey, which is to take over the SEECP chairmanship, and pledged his full support to the programme of its chairmanship that will officially start on 1 July 2020.