EU Foreign Affairs Council meeting on the importance of strategic relations between the EU and China
Ministry of Foreign Affairs
Foreign Minister Dr Anže Logar today took part in a video conference of EU ministers of foreign affairs, which was chaired by the High Representative of the Union for Foreign Affairs and Security Policy, Josep Borrell. The discussion at the now fifth video conference of foreign ministers focused on relations between the EU and China, the impact of the pandemic in the Asia-Pacific region and on future relations between the EU and said region.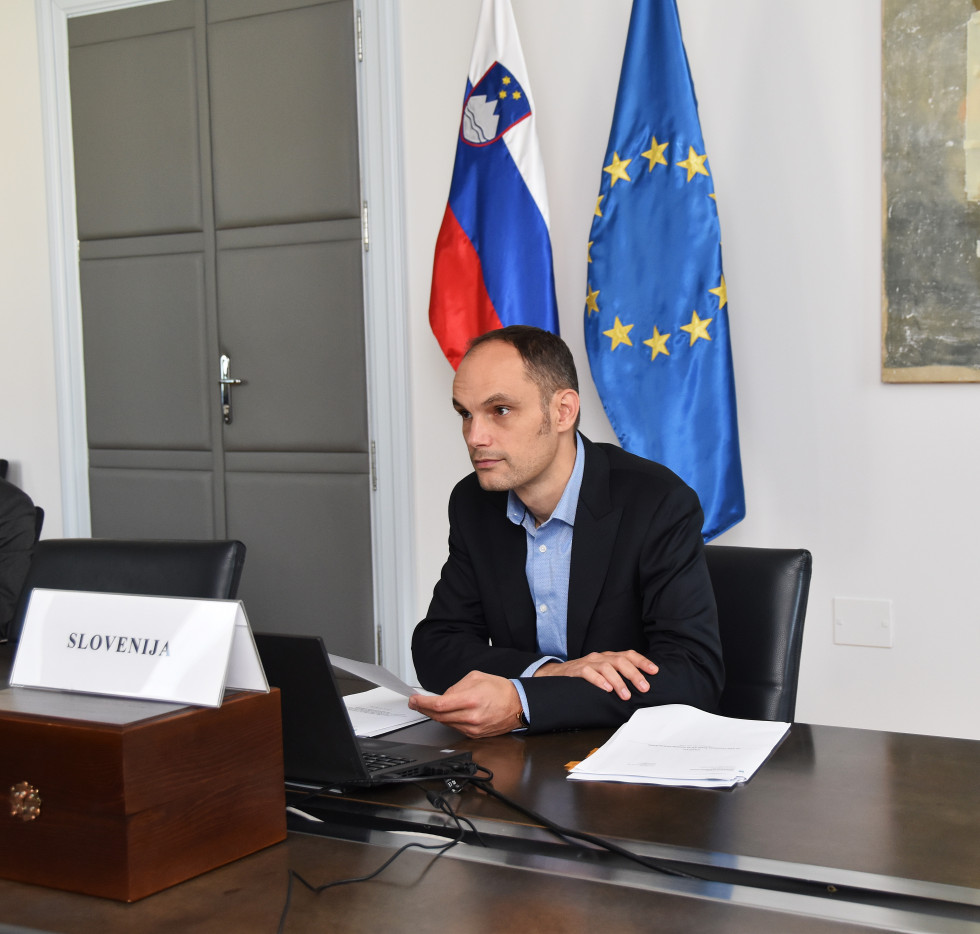 Foreign Minister Dr Anže Logar
EU Foreign Affairs Council meeting
High Representative Borrell opened the conference by presenting current developments in Afghanistan and describing the preparations for the Geneva Ministerial Pledging Conference on Afghanistan.
Concerning China, the discussion centred on the EU-China video conference summit, which is to take place in the second half of June, and on the EU27-China Leipzig Meeting to be held in September.
The ministers also discussed the wider social and economic consequences of the Covid-19 pandemic in the Asia-Pacific region and their effect on EU's approach towards the region. They underlined the importance of the region for the European economic recovery while pointing out the geopolitical impact of the pandemic.
A declaration of the High Representative on behalf of all EU member states was published as a response to the adoption of the new national security law for Hong Kong by China's National People's Congress on 28 May 2020.
Additional information:
Declaration of the High Representative on behalf of the European Union on Hong Kong
Council conclusions on Afghanistan