FM Logar joins counterparts at video conference hosted by German Minister Maas
At the invitation of his German counterpart, Heiko Maas, Foreign Minister Dr Anže Logar today participated in a video conference on lifting restrictive measures at state borders to ease tourist travel. Other participants included the foreign ministers of Austria, Bulgaria, Croatia, Cyprus, Greece, Italy, Malta, Portugal and Spain, the major holiday destinations for German tourists.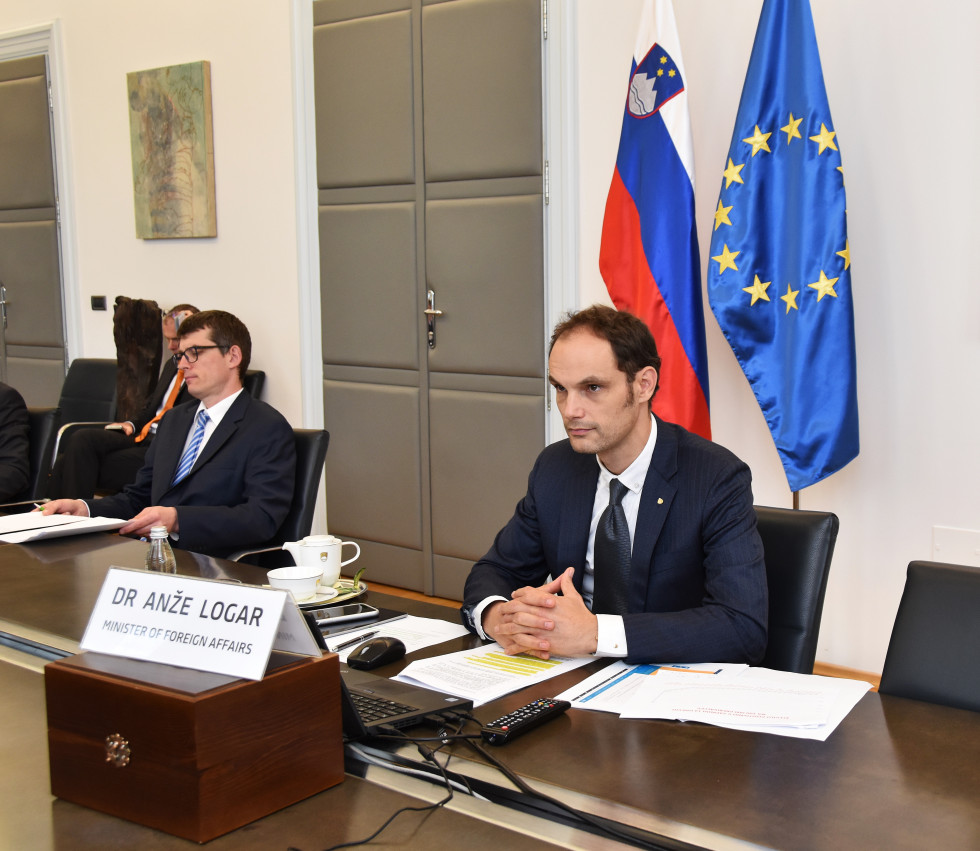 Minister Heiko Maas of Germany hosted the AVC of several EU foreign ministers
In a joint declaration, the ministers welcomed the European Commission's guidelines of 13 May on a coordinated approach for restoring freedom of movement and lifting internal border controls, on the progressive restoration of transport and tourism services and on health protocols in hospitality establishments.
They advocated close cooperation and coordination with a view to restoring freedom of movement between EU Member States. To ensure that EU citizens cannot just travel freely, but can also safely return home, it will also be important to work on a common understanding of health-related standards and procedures.
The ministers called on tourism businesses to use the coming weeks to take appropriate precautionary measures to protect travellers, and encouraged citizens to continue to take note of the health information put at their disposal by relevant national and European authorities.
During the video conference, Minister Logar outlined the positive epidemiological situation in Slovenia, assuring that the country is well prepared to welcome tourists in the coming weeks.