Minister Dr Cerar at Rome MED 2019 on the importance of joint action on migration
Ministry of Foreign Affairs
Minister of Foreign Affairs Dr Miro Cerar today took part in the Rome MED 2019 international conference – Mediterranean Dialogues as a panellist on migration management. Commitment to solidarity, multilateralism and a joint European approach is prerequisite to finding effective solutions, in which Slovenia will remain a credible partner.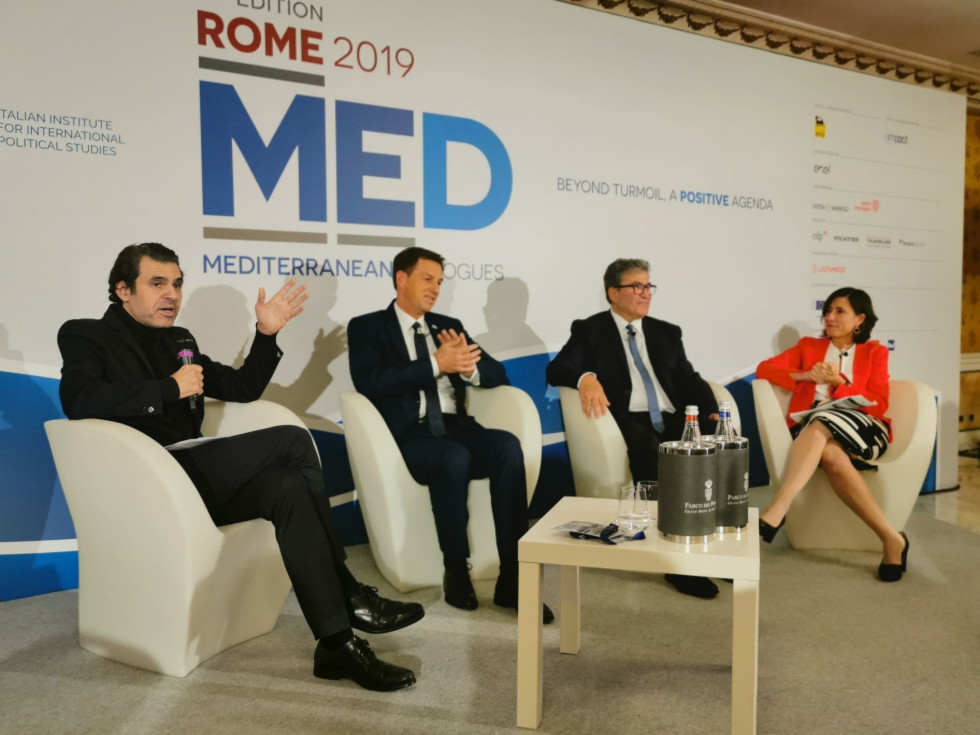 Minister of Foreign Affairs Dr Miro Cerar
Minister of Foreign Affairs Dr Miro Cerar
Minister of Foreign Affairs Dr Miro Cerar
Minister Cerar outlined the current situation along the Western Balkans migration route and the increasing number of migrants in 2019. He underlined the measures Slovenia has adopted to protect the Schengen external border, explaining that cooperation with the Western Balkan countries on migration needs to be an EU priority. Joint efforts must focus on increasing the capacities of the Western Balkan countries to manage migration flows, fight human trafficking and ensure that asylum seekers and refugees receive adequate treatment. The Minister also cautioned about the importance of timely action, as we currently face an imminent humanitarian crisis.

During the discussion, Dr Cerar underlined the need to enhance cooperation with the countries of origin and transit, which is the only way to ensure safe, regular and regulated migration flows. To this end, the root causes of migration must be addressed, ranging from violence, instability and poverty to poor management and climate change. A comprehensive strategy on cooperation with third countries should be drawn up, with migration issues forming an integral part. European countries need to ensure the protection of human rights of migrants and also their social integration, concluded the Minister.
This year organised for the fifth time in a row by the Italian Ministry of Foreign Affairs and International Cooperation and by the Institute for International Political Studies – ISPI, the Rome MED 2019 – Mediterranean Dialogues aims to provide a platform for discussions between representatives of government, civil society and academia on topical issues, challenges and opportunities in the Mediterranean.