International Holocaust Remembrance Alliance holds plenary meeting
Luxembourg hosted the International Holocaust Remembrance Alliance (IHRA) Plenary Meeting between 2 and 5 December. Slovenia reaffirmed its commitment to remembrance of the Holocaust and the need to disseminate knowledge of the tragic historical events to prevent such horrors from happening ever again.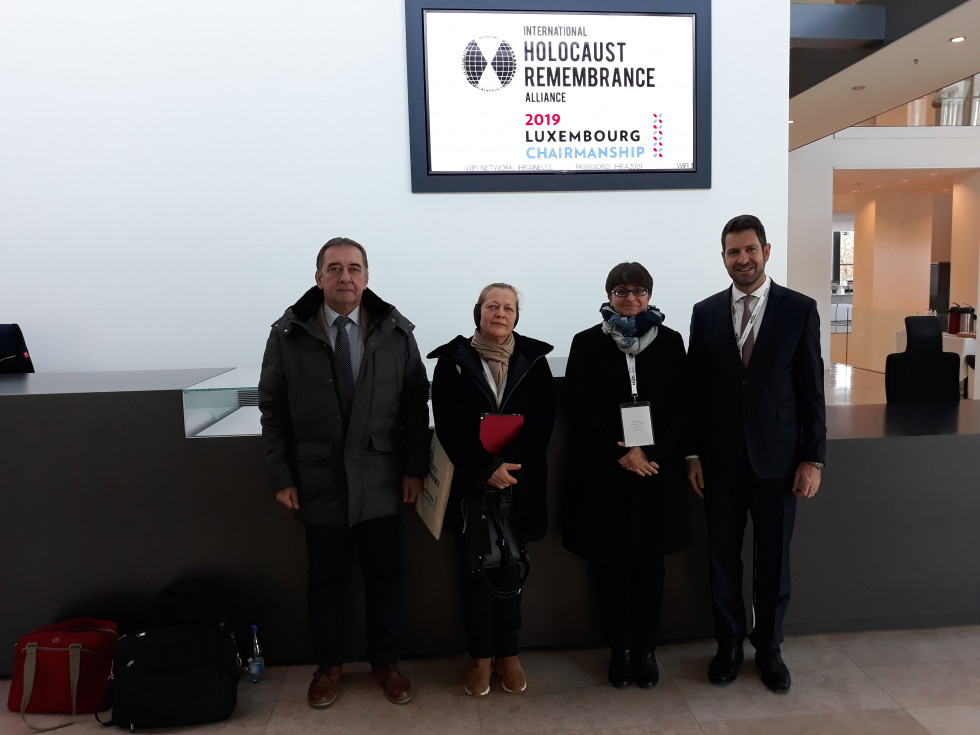 Plenarno zasedanje IHRA
Joining the shared concern over the growing anti-Semitism around the world, the Slovenian delegation advocated for more in-depth education of young generations on the horrors of the Holocaust. With this in mind, recommendations for teaching and learning about the Holocaust have been drafted, containing useful guidelines for history teachers. The recommendations explicitly emphasise the importance of human rights education as a foundation for a tolerant and inclusive society. At the meeting, the delegations unanimously upheld the recommendations and advised governments to apply them in their education systems.
Slovenia welcomed Portugal's application to become an IHRA Member Country and North Macedonia's application for Liaison Country status. Membership must grow, as only together can we raise awareness in order to prevent future atrocities.
The Slovenian delegation to IHRA will continue to support the activities aimed at raising Holocaust awareness. The coming year will mark the 20th anniversary of the Stockholm Declaration, the founding document of the International Holocaust Remembrance Alliance. In light of this, and to commemorate the 75th anniversary of the liberation of Auschwitz, a political statement supporting the efforts to achieve IHRA goals and condemning the past atrocities committed in the name of Nazi and other fascist ideologies was unanimously adopted at the plenary session. Foreign ministers of IHRA Member Countries will formally deliver the statement at their meeting in Brussels in January.