Minister Dr Cerar meets Slovenians living in Jordan: "You are an important and valuable link between our two countries."
Slovenian Minister of Foreign Affairs Dr Miro Cerar met with the members of the Slovenian community in Amman on Friday afternoon. The Minister thanked the participants for maintaining contact with each other and with their home country for generations, thus helping to preserve the Slovenian language and tradition.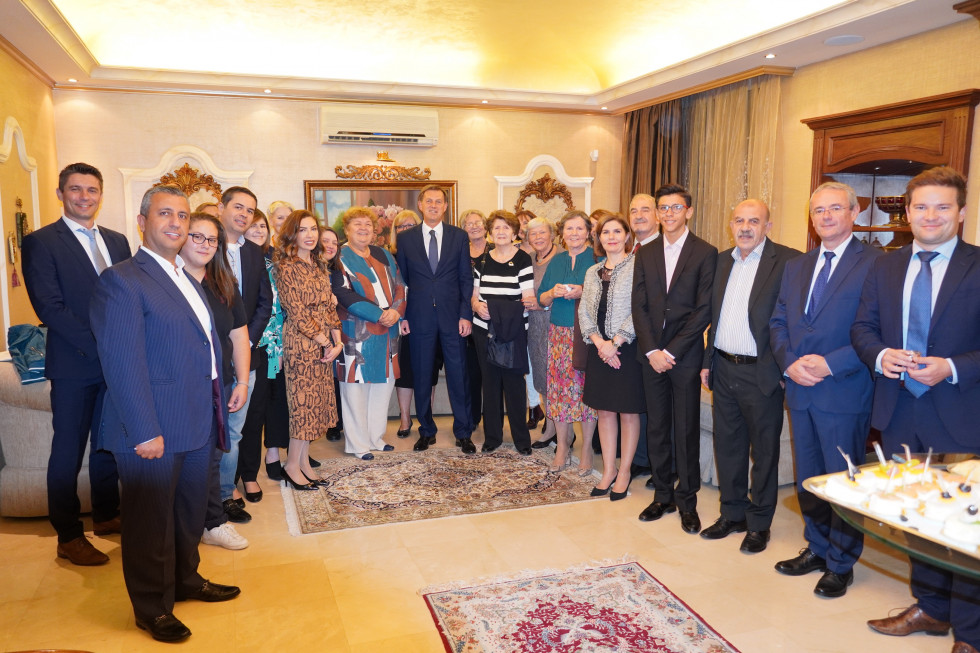 Minister dr Cerar at the gathering with Slovenian living in Jordan.
Minister dr Cerar at the gathering with Slovenian living in Jordan.
As the meeting began, Minister Cerar said, "It is always a pleasure to speak Slovene, but the pleasure is even greater and indeed somewhat overwhelming when this happens 3,000 km away from home." According to information from the Government Office for Slovenians Abroad, just over 80 Slovenian citizens currently live in Jordan.
In cooperation with the Slovenian community, the Government Office favours the establishment of a Slovenian Society in Jordan, or at the very least a Saturday School of Slovene. The Minister said that – to the best of its ability – the Ministry of Foreign Affairs would also help in the implementation of this project.
Minister Cerar emphasised that Slovenia seeks to enhance cooperation and intensify links with Jordan and other countries in the region, adding, "I trust we can count on your great knowledge and experience in doing this."
The Republic of Slovenia and the Hashemite Kingdom of Jordan have traditionally good and friendly relations and enjoy regular political contacts. Slovenia covers Jordan non-residentially from its embassy in Cairo, while Jordan covers Slovenia from its embassy in Vienna. As far as it possible, one honorary consul in each state compensates for the absence of resident diplomatic missions, for which the Minister thanked them both on this occasion.
At the enjoyable gathering, the members of Slovenian community acquainted the Minister with the situation in Jordan and with some of their everyday problems; they also familiarised him with the community activities. At the end, Minister Cerar expressed special gratitude to Ali Haider Murad, Honorary Consul of the Republic of Slovenia in Jordan, for his efforts and endeavours in connecting the two countries, and to Mateja Prevolšek, Ambassador of the Republic of Slovenia in Egypt, for the organisation of the visit. He wished the participants and their families good health and every success.