Minister Cerar attends Foreign Affairs Council
Minister Dr Miro Cerar attended the Foreign Affairs Council meeting in Luxembourg focusing on the situation in Syria, Turkey's activities in the Eastern Mediterranean, Afghanistan and Ukraine. During a working lunch, heads of Member States' diplomacies were joined by their Ukrainian counterpart Vadym Prystaiko.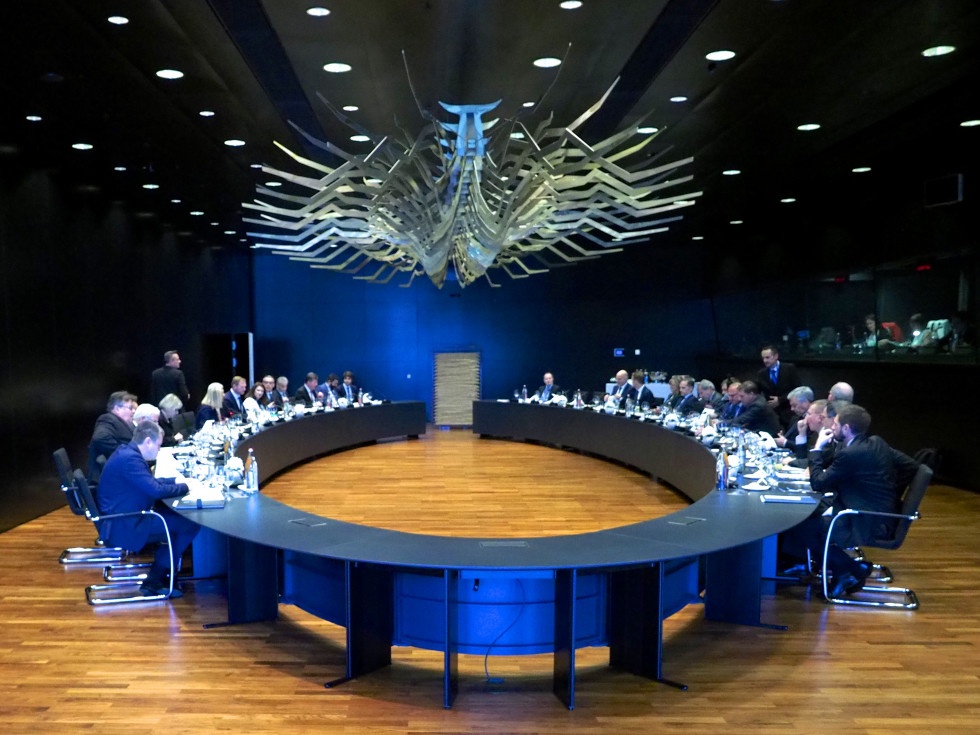 Minister Cerar attends Foreign Affairs Council
Minister Cerar attends Foreign Affairs Council
UN Special Envoy for Syria Geir Pedersen briefed the ministers on the current developments in light of Turkey's military operation in the north-east of the country, and on the recent formation of a constitutional committee and preparations for its first meeting to be held on 30 October in Geneva. In the Council's view, the Turkish military action seriously undermines the stability and the security of the whole region, resulting in more civilians suffering and severely hindering access to humanitarian assistance. The ministers expressed concern that the action makes the prospects for a political process to find a solution to the Syrian conflict far more difficult and also undermines the progress achieved so far to defeat Da'esh. The Council urged for a ministerial meeting of the Global Coalition against Da'esh to be convened as soon as possible, calling for Member States' hard line with regard to arms exports to Turkey based on Common Position 2008/944/CFSP defining common rules governing control of exports of military technology and equipment. Condemning attacks on the civilian population, Minister Dr Cerar urged all parties involved to respect international humanitarian law.

Moreover, the Foreign Affairs Council condemned Turkey's continued drilling for oil and gas in the seabed within the Cypriot exclusive economic zone. The ministers reaffirmed their full solidarity with Cyprus, calling on Turkey to respect the sovereignty of the Republic of Cyprus and to exploit natural resources in accordance with international law. As a follow-up to July conclusions, they urged for a framework regime of restrictive measures targeting natural and legal persons responsible for or involved in Turkish illegal activities in the Eastern Mediterranean to be put in place. Expressing solidarity with Cyprus, Minister Cerar highlighted the need for continued dialogue with Turkey to find solutions for all outstanding issues.

During a lunch with the Ukrainian Foreign Minister Vadym Prystaiko, the ministers exchanged views on the state of reform processes in Ukraine and resolving the conflict in the eastern part of the country. They applauded the fact that both are priority topics for President Zelenskyy. The Minsk Agreements continue to provide a solid base for a peaceful and comprehensive resolution of the conflict. Welcoming the September exchange of prisoners between Ukraine and Russia, the foreign ministers expressed satisfaction over the Euro-Atlantic stance and reform commitment of the new leadership.