15th Session of the Intergovernmental Slovenian-Russian Commission for Economic Cooperation
Bled today hosted the 15th plenary session of the Intergovernmental Slovenian-Russian Commission on Trade and Economic and Scientific-Technical Cooperation, headed by Slovenian Foreign Minister Dr Miroslav Cerar and Russian Minister of Digital Development, Communications and Mass Media Konstantin Noskov.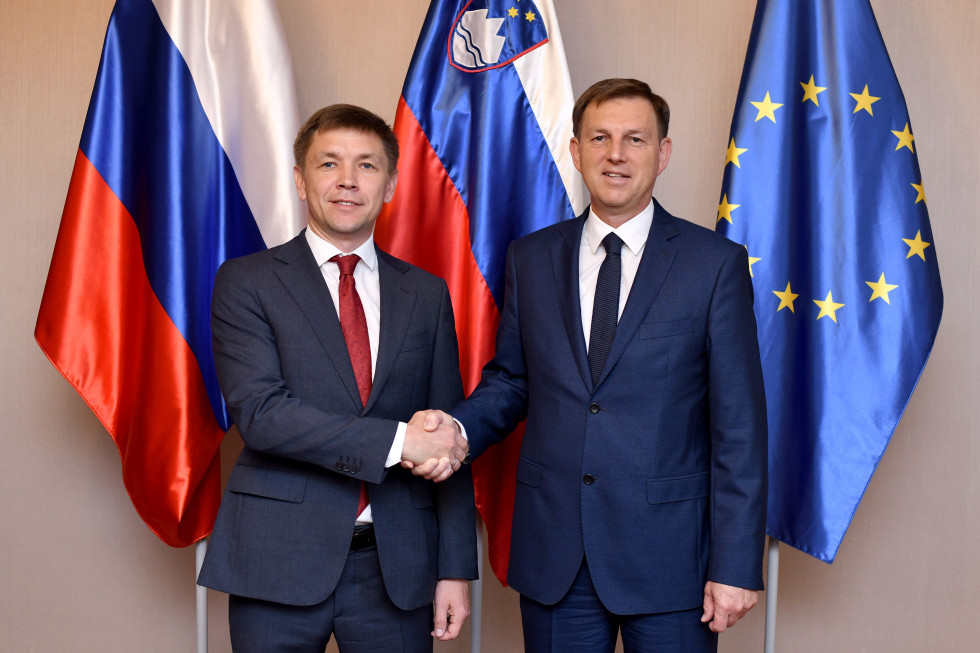 Session of the Intergovernmental Slovenian-Russian Commission
Talks between ministers
Press statement
Before the plenary session, the Ministers held a bilateral meeting where they discussed current issues of economic cooperation between Slovenia and Russia. They agreed that cooperation thus far had been positive and that more opportunities for cooperation existed in the field of high technology in various areas of economy.
Slovenia believes in the need to maintain dialogue with the Russian Federation, its important economic partner, in order to resolve outstanding issues. Bilateral trade has been increasing since 2017, reaching EUR 1.161 billion in 2018. The positive trend has continued in 2019, while Slovenia's exports have declined on account of production localisation in Russia. This is the first time Slovenia has had a trade deficit with Russia.
The Intergovernmental Commission plays an important role in seeking new business opportunities and areas to strengthen economic cooperation. During the plenary session, the representatives of both countries talked about concrete opportunities to enhance cooperation in information technology, transport, health and research, and the importance of promoting cooperation with the Russian regions. In addition, they reviewed the implementation status of major bilateral projects. Six information technology projects have been successfully implemented and five new projects in health research, energy efficiency, ICT, agriculture and education have been launched. The meeting was also attended by interested Slovenian companies.