Secretary-General of Benelux Union Thomas Antoine in Slovenia
Ministry of Foreign Affairs
State Secretary Dobran Božič today hosted Thomas Antoine, Secretary-General of the Benelux Union. The Secretary-General's visit falls into the framework of enhanced cooperation between Slovenia and Benelux, which was kicked off in 2017 at prime minister level and was consolidated by the summit of the four prime ministers in Ljubljana in February 2018. Secretary-General Antoine was also received for a courtesy call by Deputy Prime Minister and Minister of Foreign Affairs Dr Miroslav Cerar.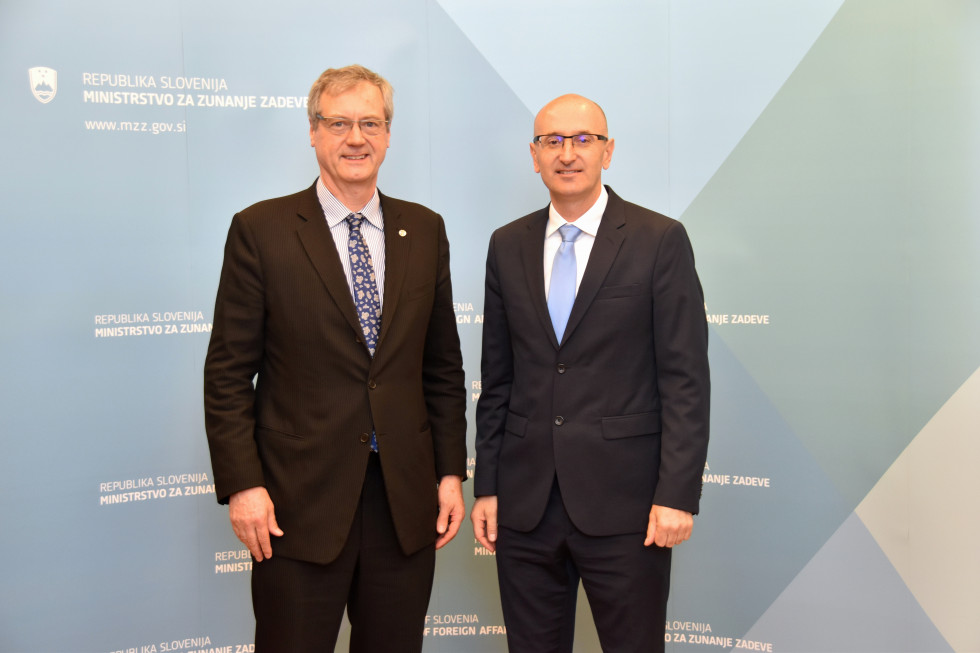 Secretary-General of Benelux Union Thomas Antoine and State Secretary Dobran Božič
State Secretary Božič and his guest noted that Slovenia and the Benelux countries, belonging to the most integrated part of the EU, share many views on current challenges facing the Union, its future and further integration. They attached particular attention to future activities in the areas of education, digitisation, artificial intelligence, and the circular economy, exchanging views on strengthening common efforts in the fight against climate change and development cooperation in Africa.
The interlocutors concluded that Slovenia's cooperation with the Benelux countries, based on shared interests and values, should be further nurtured and consolidated also in the light of Slovenia's 2021 EU Council Presidency.