Zdravko Počivalšek, Minister of Economic Development and Technology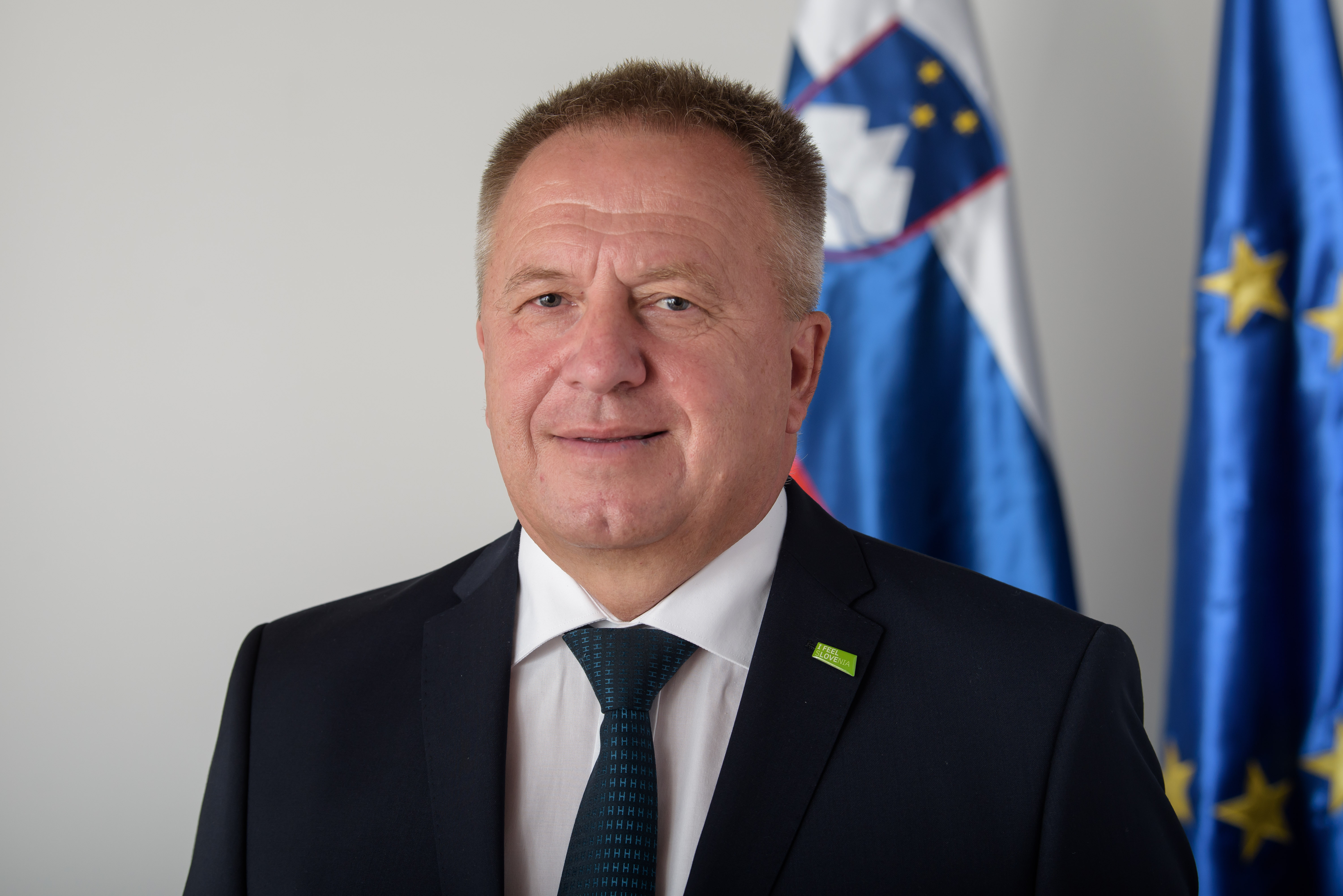 Author: Nebojša Tejić, STA
Zdravko Počivalšek, born on 25 November 1957, graduated in 1981 from the Biotechnical Faculty of the University of Ljubljana and obtained a university degree in agriculture.
He acquired his first managerial experience from 1985 to 1986 as a member of the group responsible for resolving issues at the Šmarje pri Jelšah agricultural combine. He was director of the Šmarje pri Jelšah agricultural cooperative until 1994, when he became managing director of the Celeia dairy company. In 1999 he took over the management of the Atomske Toplice spa resort, which he helped to transform into the Terme Olimia brand. He held that position until his appointment as minister. In 2005, he received an award from the Chamber of Commerce and Industry for his exceptional achievements in business and enterprise in 2004, and was named Manager of the Year in 2010 for his lasting achievements in business.
On 4 December 2014, when the National Assembly of the Republic of Slovenia appointed him Minister of Economic Development and Technology, he took the helm of this challenging ministry. Under his leadership, the Ministry of Economic Development and Technology has adopted various measures to ensure a stable, predictable and competitive economic environment for the growth and development of Slovenian companies in Slovenian and foreign markets.