Minister for Relations between the Republic of Slovenia and the Autochthonous Slovenian National Community in Neighbouring Countries, and between the Republic of Slovenia and Slovenians Abroad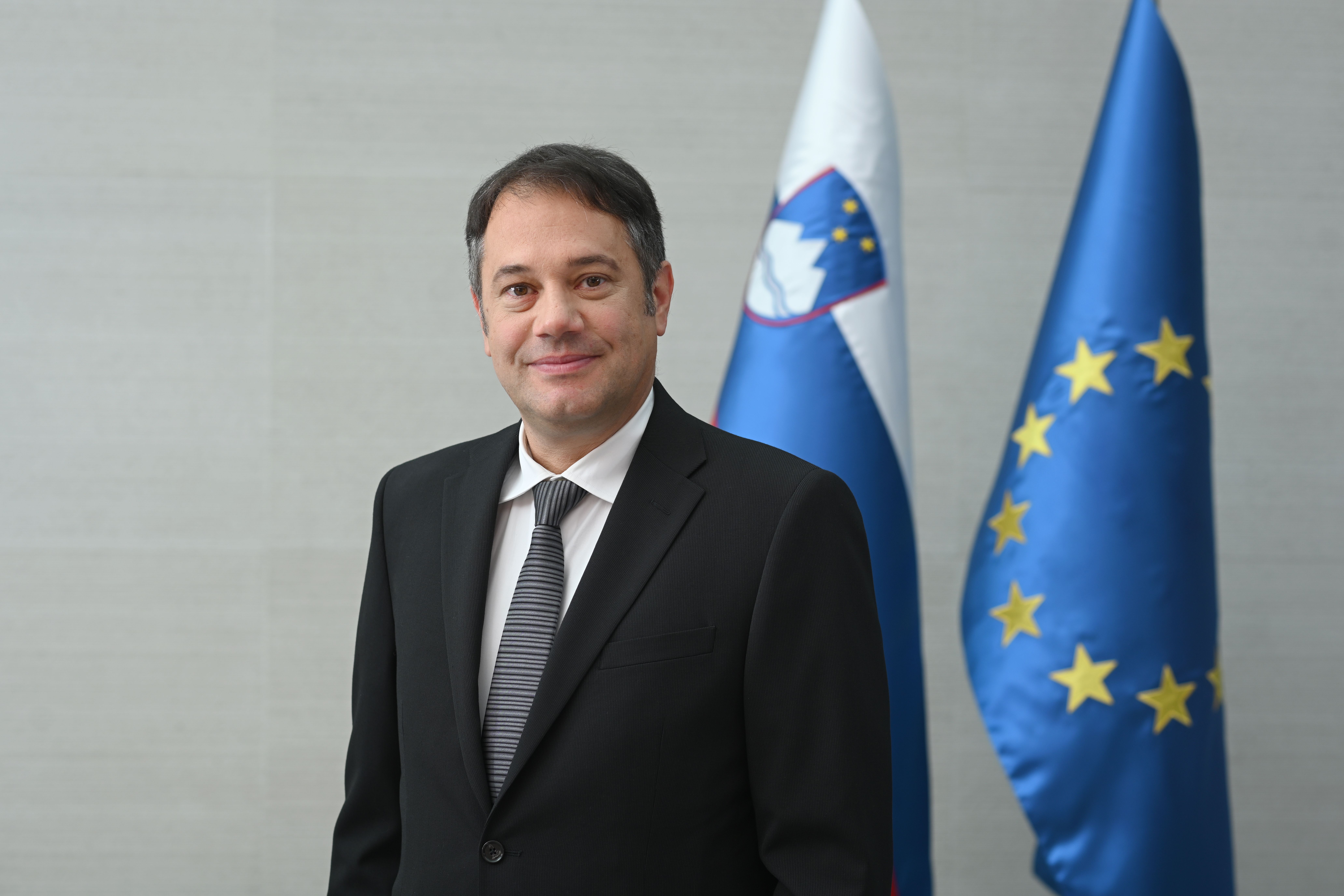 Author: Tamino Petelinšek / STA
Matej Arčon was born on 4 November 1972 near the national border between Slovenia and Italy.
As an upper secondary school student, university student and President of the Nova Gorica Students' Club, he designed and led many international cooperation projects regarding culture, sports and the socialisation of young people who have striven to overcome historical conflicts and differences and strengthening the common cultural and social space.
In 1997, after returning home, he started his professional career in local and regional politics. Subsequently, while serving as the professional Vice-Mayor of the Municipality of Nova Gorica, he followed Slovenia's accession to the EU and Schengen Area and the role of Slovenian national communities beyond the national border in the integration processes, in particular, in Friuli-Venezia Giulia and Carinthia.
When he assumed office as Mayor of the Municipality of Nova Gorica in 2010, he set as a basic priority the strengthening of cross-border and international cooperation in the municipality. Together with the Mayor of the neighbouring Gorica, he established the European grouping of territorial cooperation EGTC GO, a unique European legal mechanism, which was among the first such groupings and is considered one of the most successful and best organised EGTCs in the EU. At that time, he also strengthened the friendly ties with the city of Klagenfurt in Austria.
In his second term of office as Mayor, he initiated the process of the joint candidacy of Nova Gorica and Gorica for the title of European Capital of Culture, and at the end of 2020 the united cities were awarded this prestigious title. As Mayor, he promoted and monitored economic and development cooperation with the Slovenian communities in the neighbouring countries and around the world.
For the last three years he has worked in the business sector, with his area of interest being green and sustainable energy. He has also led the European Grouping of Territorial Cooperation as President of the Assembly.