General Affairs Council touches on future EU enlargement
Ministry of Foreign Affairs
State Secretary Dobran Božič attended the EU General Affairs Council in Brussels, where the new EU budget, preparations for the December European Council, the rule of law and enlargement were discussed.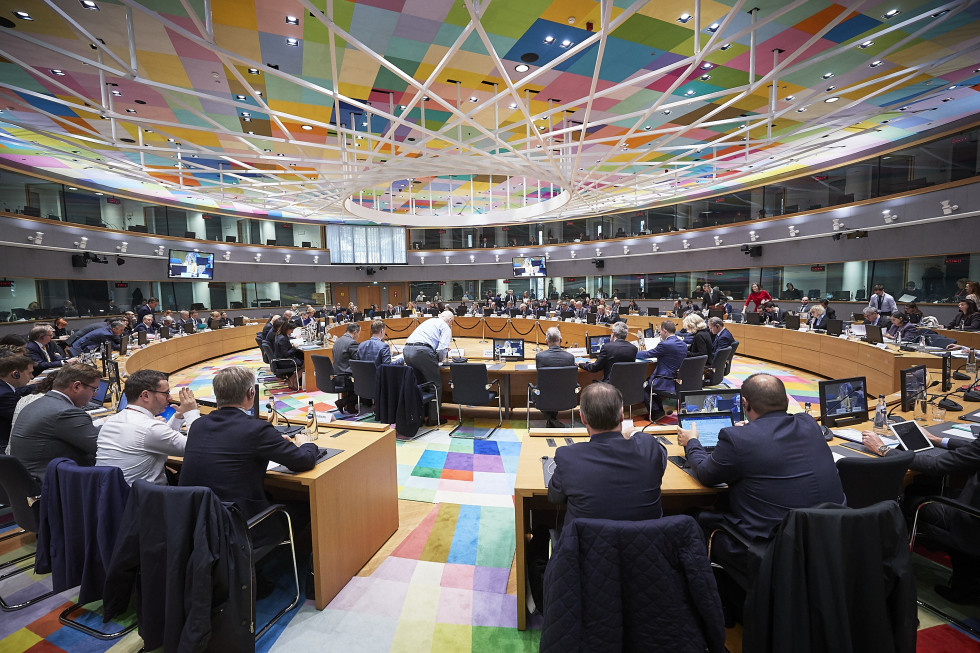 State Secretary Dobran Božič and Hungarian Minister of Justice Judit Varga
Ministers and state secretaries for European affairs took stock of the negotiation on the 2021–2027 multiannual financial perspective. The Presidency announced a renewed negotiating framework with figures to be presented at the end of November.

The GAC also conducted preparatory work for the European Council, set to take place on 12 and 13 December in Brussels. According to the annotated draft agenda, EU heads of state and government will focus mainly on the EU budget and climate change.

Regarding the strengthening of the rule of law in the EU, GAC members exchanged views with Michael O'Flaherty, Director of the EU Agency for Fundamental Rights. They also evaluated the annual rule of law dialogue. Most Member States advocated for an enhanced dialogue based on the annual rule of law report by the European Commission. State Secretary Božič underscored the need for the rule of law dialogue to centre on topical issues emphasising the importance of synergies between both institutions and Member States and between various mechanisms. He also drew attention to the preventive role of enhanced dialogue and the role of the GAC during the process.

In the discussion on enlargement and the stabilisation and accession process, State Secretary Božič renewed the call on behalf of Slovenia to begin accession negotiations with North Macedonia and Albania as soon as possible. The EU should send a clear signal regarding its enlargement commitments, he added. Regarding a potential upgrade to the enlargement process, State Secretary expected for the Commission to draft a strategic document without delay, to serve a basis for any further discussions. He stated that Slovenia could support solutions that could improve the efficiency of the process and further stimulate the countries to adopt the necessary reforms for a full-fledged EU membership. In his view, the discussion among Member States on this topic should be conducted parallel to the beginning of negotiations with North Macedonia and Albania.
Joint ministerial letter on enlargement to President of the Commission Juncker