Minister Šarec attended a joint meeting of foreign and defence ministers of the European Union
Marjan Šarec, Minister of Defence, attended a joint meeting of foreign and defence ministers of the Foreign Affairs Council of the European Union in Brussels.
The ministers opened the joint meeting with a discussion on the Russian military aggression in Ukraine and EU Member States' support to Ukraine, with an emphasis on joint procurement and assistance measures under the European Peace Facility.
Slovenia supports the proposals for joint procurement within the EU, which have been put forward by the European External Action Service (EEAS), together with the Commission and the European Defence Agency, Minister Šarec stressed. "The Member States agree that we
The ministers also agreed on two proposed European Peace Facility (EPF) assistance support measures for Ukraine, which will help the country to obtain additional urgently needed ammunition in the short term. This was again a swift and credible response by the EU to the expressed needs for ammunition procurement highlighted by President Zelensky of Ukraine at the Extraordinary European Council in the first half of February.
Ministers also discussed the first report by the EU High Representative for Foreign Affairs and Security Policy, Josep Borrell, on progress in the implementation of the Strategic Compass, also in the light of the first anniversary of the Compass. They shared their assessment that a number of advances have been made in various areas - from joint procurement, the establishment of rapid reaction forces, partnerships, tools to counter hybrid threats, cyber-attacks and disinformation, etc.
"A lot has happened since the adoption of the Compass, including a war in our neighbourhood. And the tools and our efforts within the Compass, when we are also looking for ways to help Ukraine, are proof of how important and dedicated the Strategic Compass is," Minister Šarec added.
On the margins of the joint meeting of foreign and defence ministers, the Schuman Forum on Security and Defence will take place for the first time today and tomorrow. The Forum will be an opportunity for the EU and its partners, including international organisations, to exchange views and exchange positions on international security and defence issues.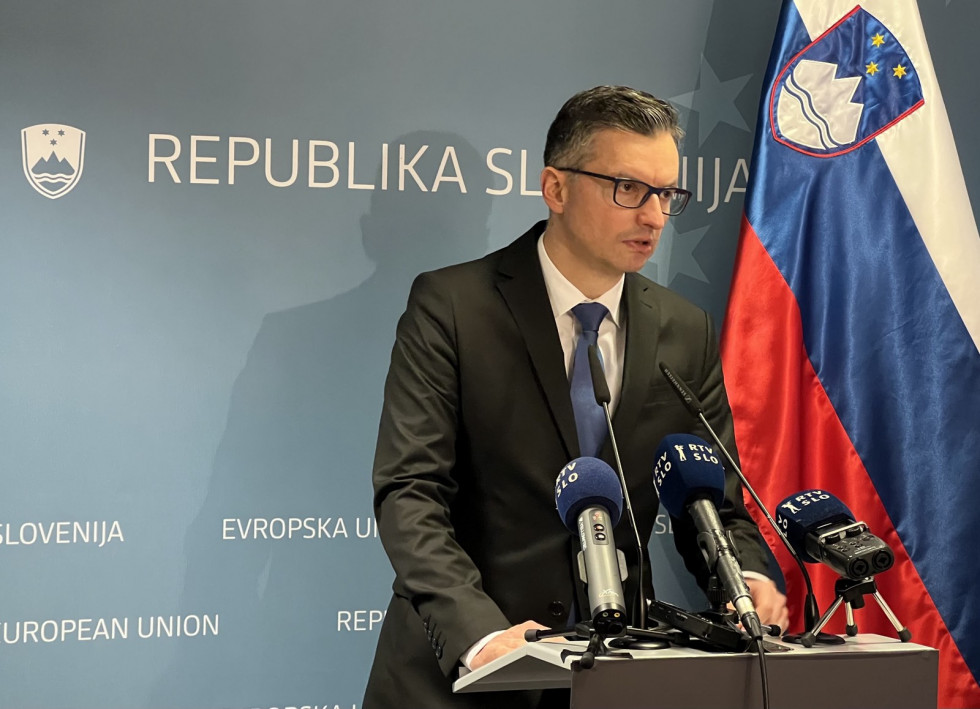 The ministers also agreed on two proposed European Peace Facility (EPF) assistance support measures for Ukraine