First time in Slovenia: meeting of the HERCA WGE
On 19 and 20 October 2022, Slovenian Nuclear Safety Administration hosted the 24th meeting of the Working Group on Emergencies (WGE) established by the Heads of European Radiological Protection Competent Authorities (HERCA).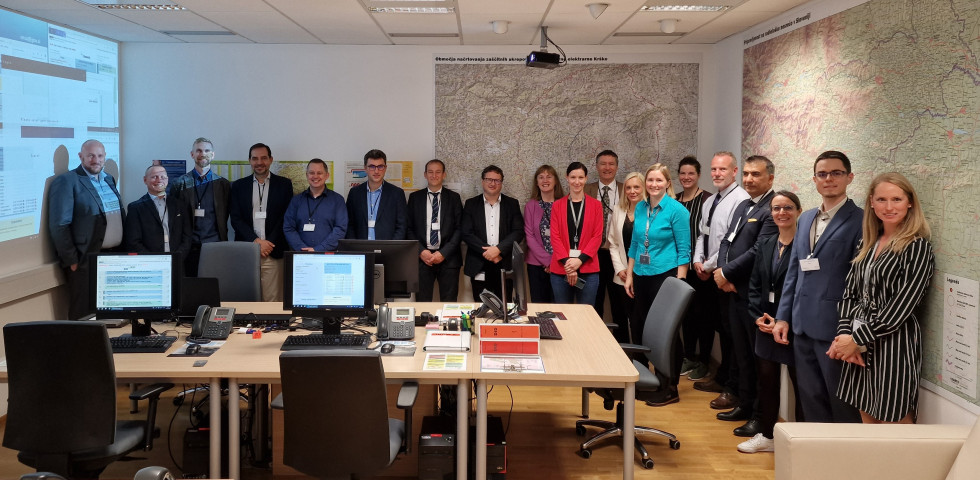 Meeting of HERCA working group - introduction of SNSA Emergency response centre
HERCA working group meeting at SNSA
The meeting began with a presentation of the work by Slovenia and SNSA in this area. More precisely, SNSA interactively introduced its Emergency Response Centre and SNSA's role in case of activation of the National Emergency Response Plan in the event of a nuclear or radiological accident; then, there was an emphasis on the findings of the EPREV review mission, which took place in Slovenia at the beginning of October 2022; and finally, the presentation of the KiVA2022 international cyber security exercise in nuclear facilities took place, which was recognised as a good practice on the global scale. Further on, the meeting focused on the current situation in Ukraine, which was the central topic of the first day. Representatives of Ukraine described the problems they are facing in these uncertain times. In addition, besides HERCA WGE, other international organisations, such as the World Health Organisation (WHO), the International Atomic Energy Agency (IAEA), and the European Commission (EC) also reported on their work. In the light of the events in Ukraine, a discussion about the importance of informing the public and mutual exchange of good practices in this area has also developed. The last part of the meeting was devoted to the regular work of the group. The implementation of the Basic Safety Standards (BSS) European Directive was presented, as well as the procedural changes for publication of a joint document with basic data on the organisation of the emergency preparedness system in individual member states (HERCA Country Fact Sheets).
On the second day, the group discussed the preliminary report on the European commission project on implementation of requirements in the field of emergency preparedness in member states and neighbouring countries, and the activities regarding the situation in Ukraine undertaken by the Western European Nuclear Regulator Association (WENRA). Working group members also discussed the importance of a coordinated response between neighbouring countries (so-called HERCA-WENRA approach), the action plan of HERCA WGE for the next four-year period and some other future activities.
At the end of the meeting, foreign experts were positively impressed by the active and innovative work of SNSA.