Consul General Alenka Jerak met with Ohio Governor DeWine today
Consul General Alenka Jerak met with the Ohio Governor DeWine and Mrs. DeWine at their Residence near Columbus. Also present were the Director for Development/Economy Lidya Mihalik and Members of the Consular Corps in Ohio.
The discussion topics included constructive talk about possible future Ohio's international cooperation and activities with international partners in different areas, especially economy, science, research, and education.
We are proud that the first meeting of this kind was initiated by our Consul General Alenka Jerak.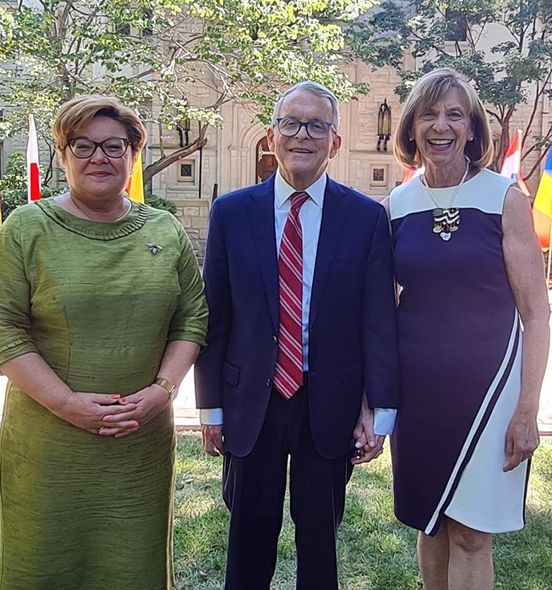 Flags of member countries of the Consular Corps
Visit to the Governor´s Residence