13th of June 2022 - Italy and Slovenia together in Vicenza during the Roadpol Operation "Truck & Bus"
The Roadpol Operation "Truck & Bus" taking place between 13th and 19th of June 2022: Inspections on European roads. In the framework of the "Truck & Bus Action Weeks: inspections on European roads" and in cooperation with European Labour Authority, on the 13th of June in Vicenza, Italy organized a road transport inspection with road checks in the highway A4 Torino-Trieste (exit Vicenza Ovest), with the participation of Slovenia.
Activities were coordinated and carried out by joint enforcement authorities - road police, labor inspectorate and transport officers - in view of strengthening their internal cooperation and improve synergies at territorial level.
From the Slovenian side a joint team, composed of labour and infrastructure inspectors, participated in the action in the role of observers.
The purpose of the joint action was to carry out comprehensive controls and raise awareness among drivers about the new rules applicable in the road transport and the use of tachographs to monitor driving and resting times, with a particular focus of posting drivers and their rights.
42 trucks have been checked, on the road and in the parking area, duly equipped to carry out more in depth technical checks and interviews with drivers. Several infringements in different areas have been detected and will be further investigated.
The two Italian and Slovenian teams had the chance to exchange practices and experiences, to compare working methods and to build ideas for future cooperation activities together with ELA, which has facilitated contacts and provided interpretation and organizational support. On behalf of ELA, the two National Liaison Officers for Italy and Slovenia and an expert of the inspection team were present.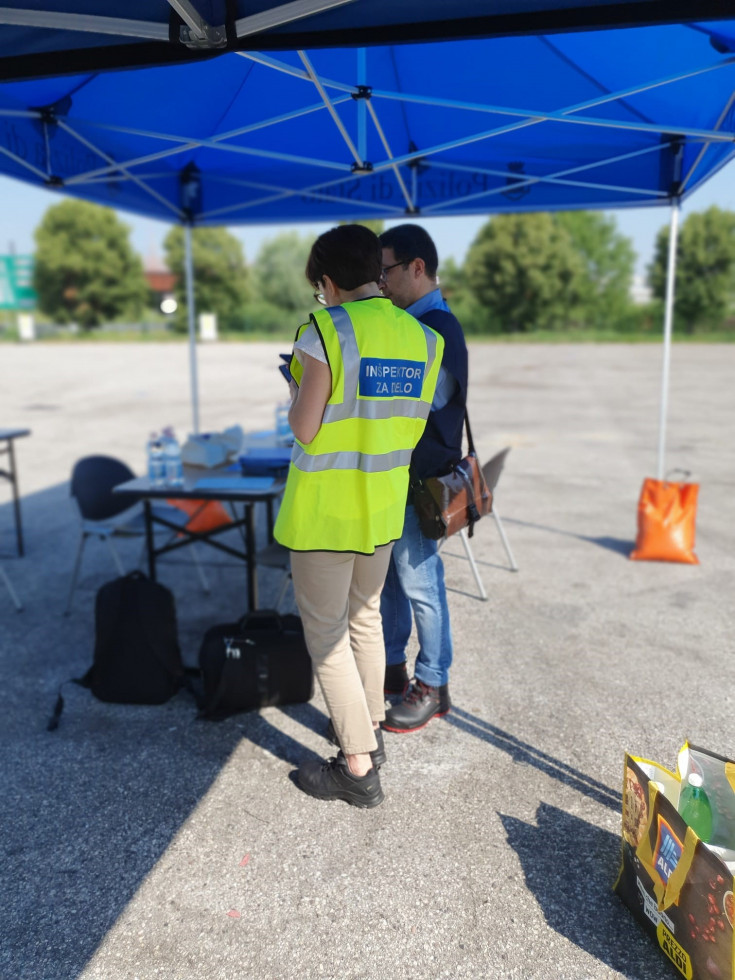 Meeting before inspection.
A road transport inspection with road checks in the highway A4 Torino-Trieste.
Background:
ELA provides the Member States operational support and assistance in preparation, coordination, inspections and follow up actions. For instance, ELA facilitates communication and exchange of information, organises joint preparatory, operational and follow up meetings and provides financial support (reimburses interpretation, accommodation, travel expenses incurred due to cross border actions). ELA provides also other support, such as translation of case specific documentation or communication material.
ELA's National Liaison Officers seconded from each EU Member States support this coordination and facilitation of cross-border activities.