FAC on Western Balkans and Russian aggression against Ukraine
Ministry of Foreign Affairs
Minister of Foreign Affairs Dr Anže Logar attended the regular EU Foreign Affairs Council meeting, chaired by EU High Representative for Foreign Affairs and Security Policy Josep Borrell in Brussels. The main topics were the Western Balkans and the Russian aggression against Ukraine. The EU–Canada Joint Ministerial Council meeting took place prior to the Council session.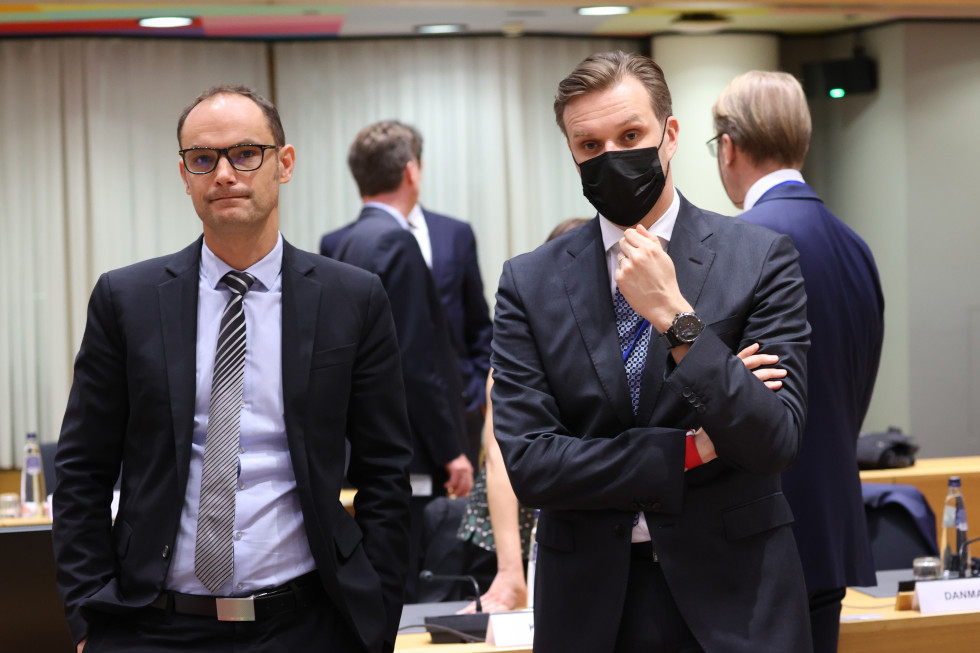 EU–Canada Joint Ministerial Committee meeting
Slovenia, Austria, Czech Republic, Hungary and Slovakia proposed a debate on the Western Balkans at the Council of the EU. The Russian aggression against Ukraine calls for a renewal of the Union's strategy towards the Western Balkans in the new geopolitical context of the region's increased vulnerability due to its economic links with the Russian Federation. The ministers discussed measures to prevent the negative effects of the war in Ukraine on regional stability and highlighted ways of assisting the region in implementing sanctions and addressing their consequences and potential counter-measures. Over an informal working lunch with the foreign ministers of six Western Balkan countries, the ministers underlined their support for the region in terms of its drawing closer to the EU and limiting the consequences of the war in Ukraine. They expressed the expectation that the countries of the region would join EU action against the Russian Federation.
In a joint speech, the Slovenian, Austrian and Czech foreign ministers drew attention to the consequences of the war in Ukraine for the Western Balkans region. Stability in the region is crucial for that of the EU, they noted. They also pointed to enlargement as an important geopolitical tool of the Union. They believe it is crucial that the countries of the region maintain a clear European perspective. In addition, they need to continue their reform efforts and address outstanding historical issues.
The ministers later touched on the Russian aggression against Ukraine, in which Russian forces have moved from the north to the east and south of the country. The ministers then exchanged views on the impact of the Russian aggression on the security situation in Europe and on supply challenges due to disruptions in supply chains and trade flows, especially as regards energy products, raw materials and foodstuffs. They underlined the importance of continuing to support Ukraine, ensuring food security and providing adequate communication activities in relation to other countries, tackling disinformation and ensuring the post-war reconstruction of Ukraine. They also approved the adoption of the sixth package of restrictive measures and the continuation of European defence assistance for Ukraine through the European Peace Facility. The Ukrainian Foreign Minister also participated in a part of the meeting. In an informal discussion, he underlined the need for additional military and financial assistance, strengthened restrictive measures, and support for Ukraine's EU membership.