State Secretary Raščan receives Special Representative for 16+1 Cooperation
Ministry of Foreign Affairs
State Secretary Dr Stanislav Raščan received the Special Representative for 16+1 Cooperation, Ambassador Huo Yuzhen.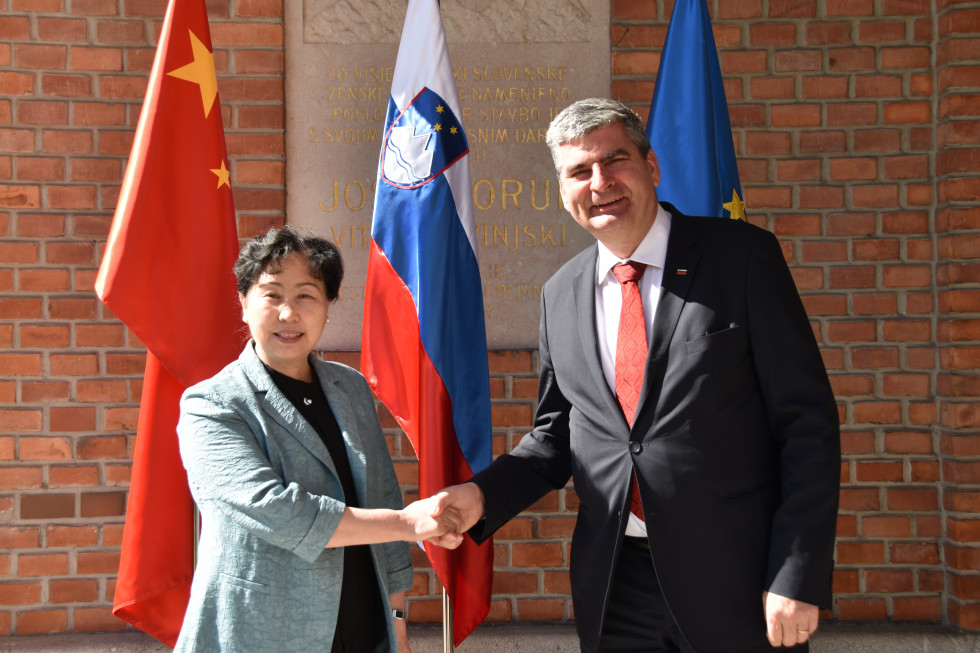 State Secretary Dr Raščan receives Ambassador Youzhen
State Secretary Dr Stanislav Raščan and Ambassador Huo Yuzhen were very pleased with the cooperation between their respective countries, also in view of the upcoming 30th anniversary of the establishment of diplomatic relations between Slovenia and China. They agreed that the two countries have developed very positive political and bilateral economic cooperation. The latter has been enhanced even further during the past year. Relations with China remain high on the agenda, also as regards cooperation within the EU.
As part of the 16+ 1 Initiative, the high officials discussed agriculture, forestry, food and sport. As to the latter, they underlined the importance of cooperation in the context of winter sports.
The visit concluded with an informal meeting with the professors from the Chinese Academy for Social Science.