Minister Logar at the Munich Security Conference
Ministry of Foreign Affairs
Between 18 and 20 February 2022, Minister of Foreign Affairs Anže Logar attended the Munich Security Conference, which was marked by debates on the heightened security situation in and around Ukraine. The highest representatives of states and international organisations were united in expressing support for the sovereignty and territorial integrity of Ukraine, condemning the actions of the Russian Federation that endangers Ukrainian, European and international security.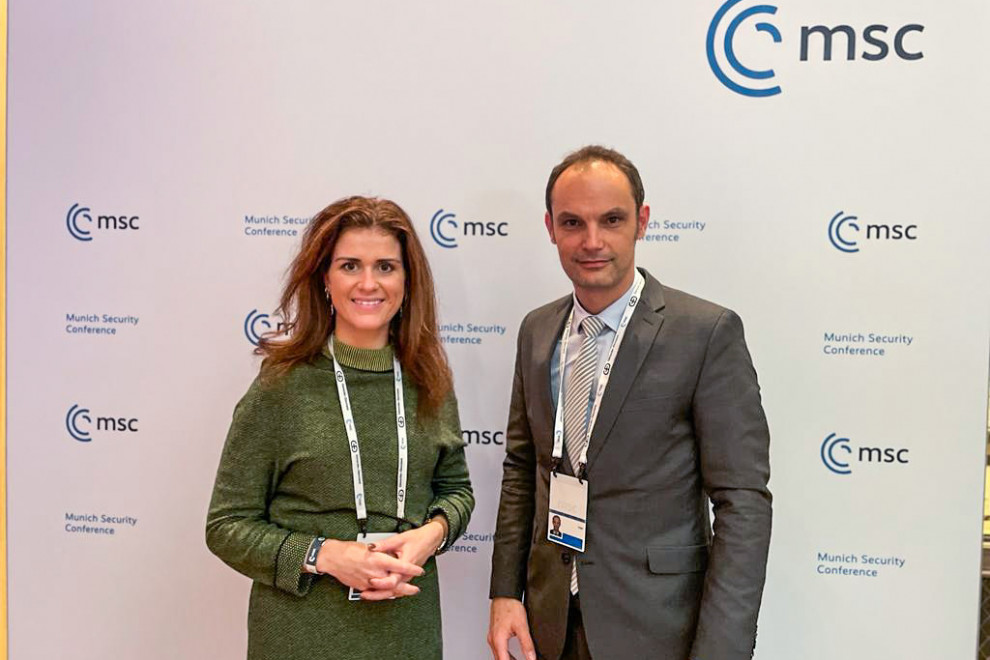 Minister Logar and Foreign Minister of India Jaishankar
Minister Logar and Jared Cohen, CEO of the company Jigsaw
Minister Logar and Foreign Minister of Mongolia Batmunkh
Minister Logar and Foreign Minister of Jordan Safadi
Minister Logar and Foreign Minister of Somalia Ali
Minister Logar and Foreign Minister of Georgia Zalkaliani
Meeting at the Consulate General
The conference participants also discussed a number of other global challenges, including the pandemic, climate crises and activities that undermine democracy, and devoted significant attention to topics related to digitalisation and AI.
Minister Logar contributed to the debate on the future relations and integration of the Western Balkans and the European Union, stressing that the strategic importance of this relationship should not be overlooked, both for the EU and for the countries in the region. In doing so, it is crucial that the issues arising from the past are resolved as soon as possible because they hamper effective and ambitious cooperation in the future, including the Union's enlargement process.
In the debate on the challenges facing democracy and human rights in the digital age, Minister Logar underlined that the digital society must also be democratic and secure, founded on the rule of law and human rights. The European Digital Services Act that was adopted during the Slovenian Presidency of the Council of the EU is important as it shows a common European approach to addressing these issues. In Slovenia's view, the rapid development should continue to be responsible and should focus on the human and human rights, not only in terms of the right to privacy and data protection, but also hate speech, disinformation and cybercrime.
On the margins of the conference, Minister Logar held separate meetings with the foreign ministers of Georgia, India, Iceland, Jordan, Mongolia and Somalia. The officials focused on possibilities for strengthening bilateral cooperation and multilateral integration and exchanged views on the current situation in individual regions and at the global level.
Minister Logar also took the opportunity to meet with Slovenians living in Bavaria and Baden-Württemberg at the Consulate General of the Republic of Slovenia in Munich.