State Secretary Raščan and Deputy Minister of Foreign Affairs of Canada Morgan
Ministry of Foreign Affairs
State Secretary Stanislav Raščan and Deputy Minister of Foreign Affairs of Canada Marta Morgan emphasised excellent bilateral relations between the two countries since Canada's recognition of the Republic of Slovenia three decades ago.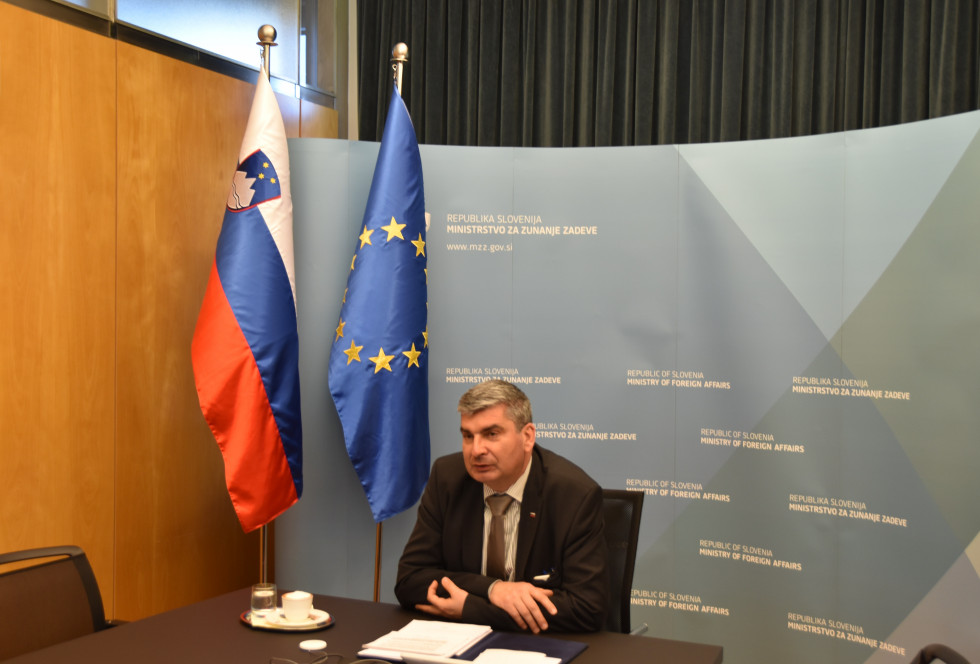 Marta Morgan, Deputy Minister of Foreign Affairs of Canada
During the talks, State Secretary Raščan highlighted the courage and geopolitical understanding of Canada three decades ago, the latter being the first overseas country to recognise the independence of Slovenia on 15 January 1992. It could be said that where Canada led, others followed. He also recalled the key role of the active Slovenian diaspora in Canada, which remains one of the fundamental links between the two countries.
The two senior officials expressed their satisfaction regarding bilateral cooperation, as Canada and Slovenia are partners and allies sharing values and interests on several regional and global issues. There are no open issues between the two countries, although they agreed that there remains scope for further strengthening of relations, including through visits at different levels.

They further underlined the importance of the strategic partnership between the European Union and Canada, which was further enhanced after last year's Summit, including during the Slovenian Presidency of the Council of the EU. Within NATO, the two countries also work closely together in various areas, including in connection with NATO's enhanced forward presence in Latvia. They also discussed the security situation in Eastern Europe.

State Secretary Raščan and Deputy Foreign Minister Morgan also highlighted the exemplary cooperation in other multilateral frameworks, citing the examples of the pandemic, human rights, green transformation and the fight against climate change. State Secretary Raščan also gave a detailed presentation to Deputy Morgan of Slovenia's candidature for a non-permanent seat on the United Nations Security Council for the 2024–2025 mandate.