State Secretary Raščan holds talks with Deputy Minister of Foreign Affairs of Bolivia
Ministry of Foreign Affairs
State Secretary Dr Stanislav Raščan held talks with Deputy Minister of Foreign Affairs of Bolivia, Freddy Mamani Machaca via video conference, expressing thanks once again for Bolivia's recognition of Slovenia's independence on 28 January 1992.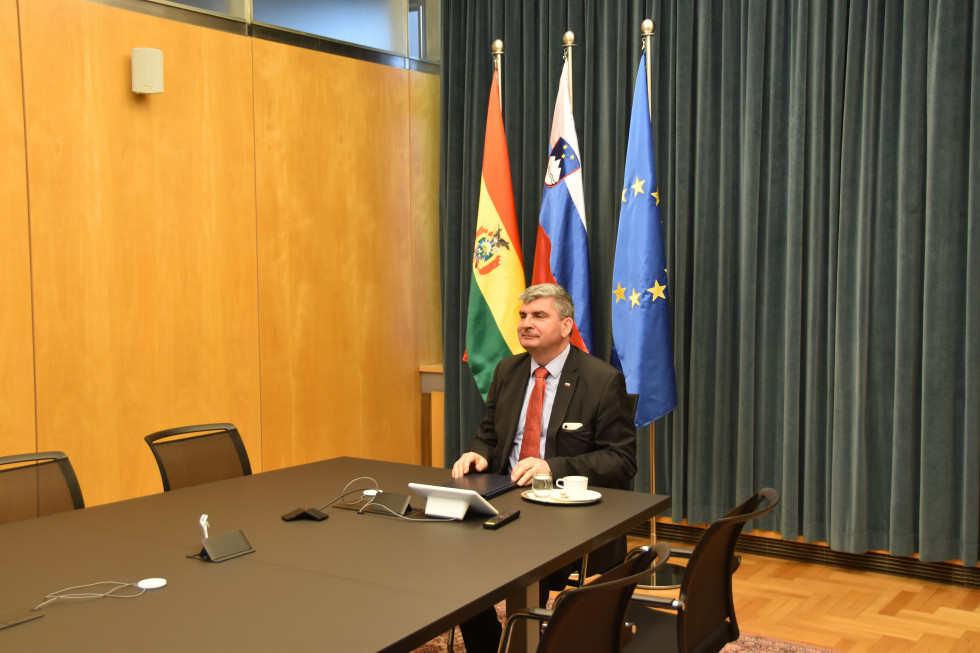 Other participants of the discussion on the screen
The two officials agreed that bilateral relations are good, with no outstanding issues. However, they stressed that there is still much untapped potential, particularly in the economic field. Contacts between the two countries also take place in the framework of cooperation between the European Union and the Latin American and Caribbean region. Over the years, the two countries have also established exemplary cooperation in the United Nations and other institutions.
State Secretary Dr Raščan presented Slovenia's decision to bid for a non-permanent seat on the UN Security Council for the 2024–2025 period.