NATO Ministers of Foreign Affairs on the situation in Ukraine and its neighbourhood
Ministry of Foreign Affairs
Minister of Foreign Affairs Anže Logar attended a meeting of Ministers of Foreign Affairs of NATO member states that took place by videconference. At the meeting, the allies held a consultation on the security situation in Ukraine and its neighbourhood ahead of the announced talks between the US and the Russian Federation on 10 January 2022 and between NATO and the Russian Federation at the NATO-Russia Council (NRC) on 12 January 2022.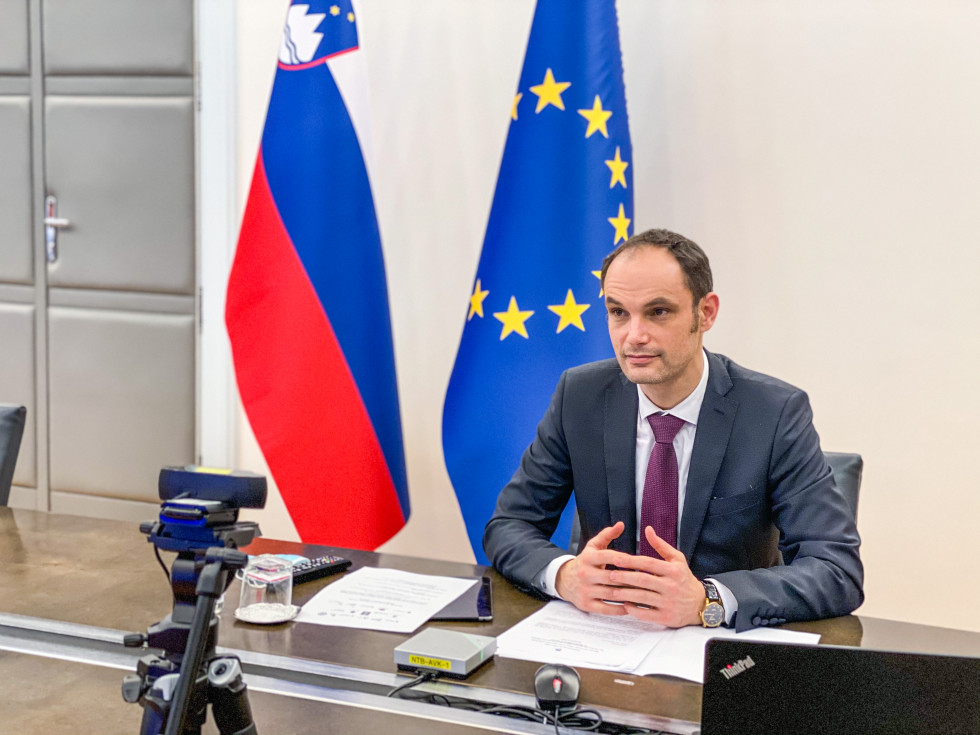 Meeting of NATO Ministers of Foreign Affairs
The ministers expressed concerns about the increased military presence of the Russian Federation at the Ukrainian border over the past few months, urging the Russian Federation to immediately de-escalate the situation. The allies will continue to monitor the situation closely, including in cooperation with the EU, and will adapt their deterrent and defensive stance if necessary.
The ministers also discussed Russian proposals for draft agreements on security assurances, the new European security architecture, and further engagement between NATO and the Russian Federation.