State Secretary Dr Raščan at a meeting marking the 30th anniversary of Armenia's independence
Ministry of Foreign Affairs
State Secretary Dr Stanislav Raščan addressed the participants of a National Assembly meeting marking the 30th anniversary of the independence of the Republic of Armenia, underlining and welcoming the progress Armenia has made on its path towards European values and norms.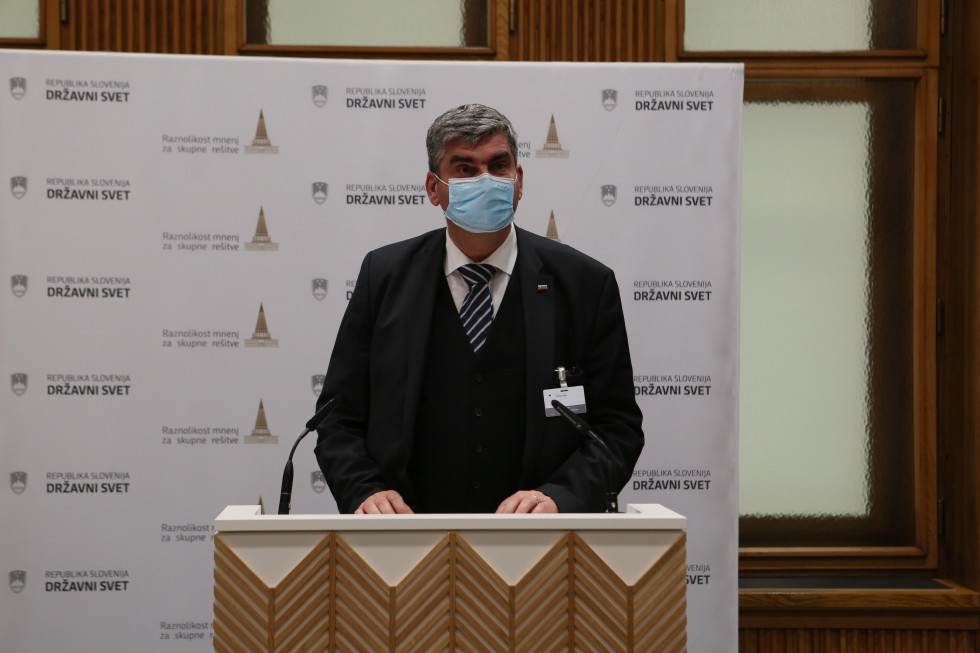 Slovenia and Armenia maintain good relations
Members of the Friendship Group with the Republic of Armenia led by Head Andrej Černigoj marked the 30th anniversary of the independence of the Republic of Slovenia and the Republic of Armenia
State Secretary Raščan extended his congratulations to the Armenian side on the milestone anniversary of the country's independence and the progress it has achieved over these last three decades. In this context, he laid particular emphasis on the conclusion of the CEPA Agreement, by which Armenia demonstrated its capacity for cooperation with both the European Union and the Eurasian Economic Union.
The State Secretary went on to commend the excellent and friendly ties between the two countries and expressed his condolences for the victims of the Nagorno-Karabakh conflict. He apprised the participants of the celebratory meeting of Slovenia's willingness to contribute to the efforts for rehabilitation of children affected by the conflict and to provide them with psychosocial assistance.