Interview of State Secretary Dovžan with Europe Adviser to the French President
State Secretary Gašper Dovžan received Alexandre Adam, Europe Adviser at the Private Office of the President of the French Republic, today. Their discussion focused on the continuation of enhanced strategic cooperation between Slovenia and France in the context of their successive presidencies of the Council of the EU.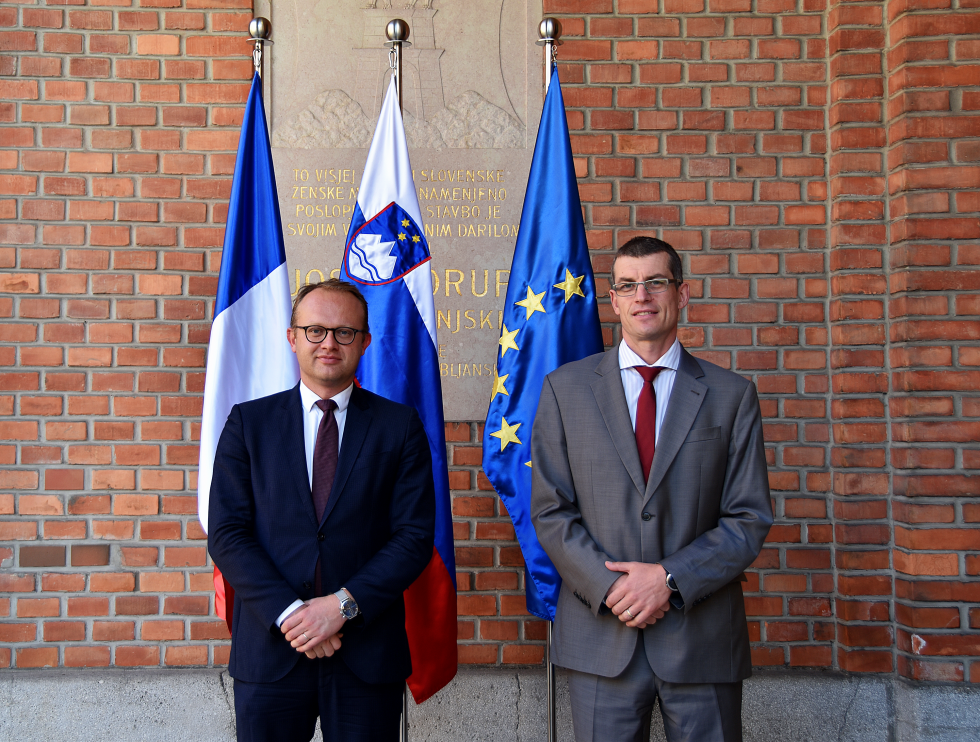 Bilateral talks
State Secretary Dovžan and Europe Adviser Adam exchanged views on topical issues on the agenda of the Slovenian Presidency and on the key topics linking the successive EU Council presidencies, including resilience, digital transformation and European climate policy.
The State Secretary underlined the importance of EU enlargement to the Western Balkan countries and went on to outline the preparations for the EU-Western Balkans Summit, which will be hosted in October by Slovenia as the country holding the Presidency.
The high officials also touched on the situation in Afghanistan and exchanged views on EU migration policy.