Extraordinary meeting of EU foreign ministers on Afghanistan
Ministry of Foreign Affairs
Minister of Foreign Affairs Anže Logar today attended an extraordinary meeting of EU foreign ministers on the latest developments in Afghanistan via video conference. The focus was placed on the EU's coordination in evacuating European citizens and local Afghan staff who supported member states and the EU during their activities in Afghanistan.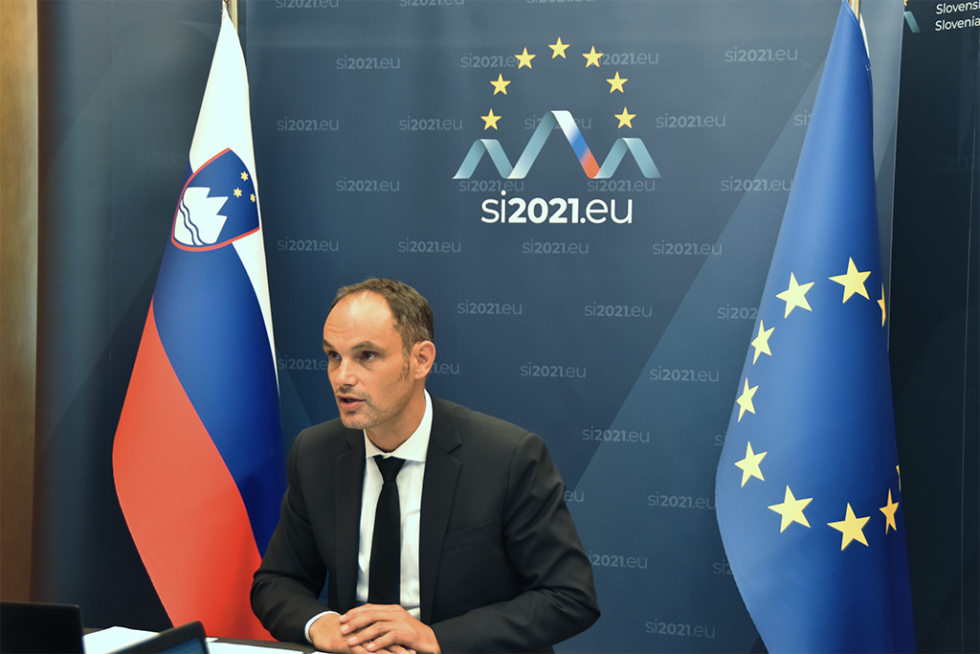 Minister Anže Logar
EU foreing ministers and High Representative Borrell
The foreign ministers exchanged views on the worrying situation that arose after the allied forces were withdrawn from the area, scrutinising the tools available to the Union for providing humanitarian aid to the Afghan people. They also discussed the possible security implications and guaranteeing the safety of the local Afghan staff who worked for the EU delegation in the country.
The foreign ministers examined the possibilities of further EU engagement to provide support and humanitarian aid to the Afghan people. They stressed the need for continued coordination with the UN as well as regional and other international partners to reach a peaceful resolution of the conflict, establish a legitimate and representative government, and ultimately condition the recognition of the authority on respect of human rights, especially the rights and freedoms of women and girls.
Foreign Minister Logar stressed that the Union should show solidarity in protecting and providing refuge to the Afghan citizens who assisted the functioning of the international community in Afghanistan. He emphasised that the United Nations Mission should increase their engagement in Afghanistan and that respect for human rights and the rule of law in the country should be ensured, underlining the importance of continuing and enhancing the discussion and the EU's activities regarding Afghanistan, including the strategic view on future relations and the issue of migration.
The next opportunity to resume the debate will be at the informal meeting of EU foreign ministers that will be held on 2 and 3 September 2021 at Brdo pri Kranju.