Bled hosts an informal meeting of EU Defence Policy Directors
An informal meeting of Defence Policy Directors took place at Bled today as part of the Slovenian Presidency of the Council of the EU. In cooperation with the European External Action Service (EEAS), the Directors continued their dialogue on the Strategic Compass with a special emphasis on resilience.
They also discussed the countering of hybrid threats and search for synergies between the different initiatives which could help improve the resilience of Member States. This is the last of the four topics to be included in the draft Strategic Compass, which will be presented before the EU Foreign Affairs Council this November.
The Strategic Compass will set the guidelines for the development of the EU's Common Security and Defence Policy over the following few years; however, there are already several topical issues that the directors wished to address. During the working lunch, they discussed the operational activities in the neighbourhood, where the Western Balkan region is of crucial importance to Slovenia.
Director General of the Defence Policy Directorate of the Ministry of Defence Uroš Zorko, MSc, drew attention to the slogan of Slovenian Presidency "Together. Resilient. Europe.", which shows that strong partnerships such as the cooperation between the EU and NATO are also important for resilience.
The meeting was also attended by Deputy Secretary-General of the European External Action Service (EEAS) Charles Fries, Director-General of the European Union Military Staff (EUMS) Hervé Bléjean, and Chief Executive of the European Defence Agency (EDA) Jiří Šedivý. All EU directors and representatives were pleased with the organization of the event, as this was the first in-person meeting of directors in over a year.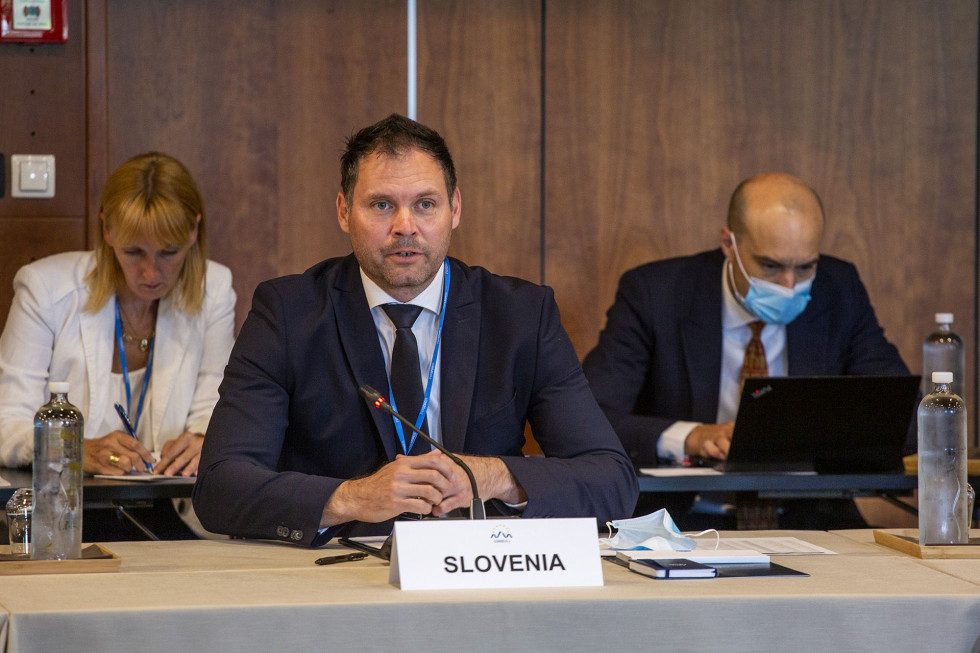 Deputy Secretary-General of the European External Action Service (EEAS) Charles Fries
All EU directors and representatives were pleased with the organization of the event
Family Photo in front of Vila Bled hotel