Consultation with the Holy See
Ministry of Foreign Affairs
State Secretary Gašper Dovžan today held a consultation with Msgr Mirosław Stanisław Wachowski, the Under-Secretary of the Section for Relations with States of the Secretariat of State of the Holy See.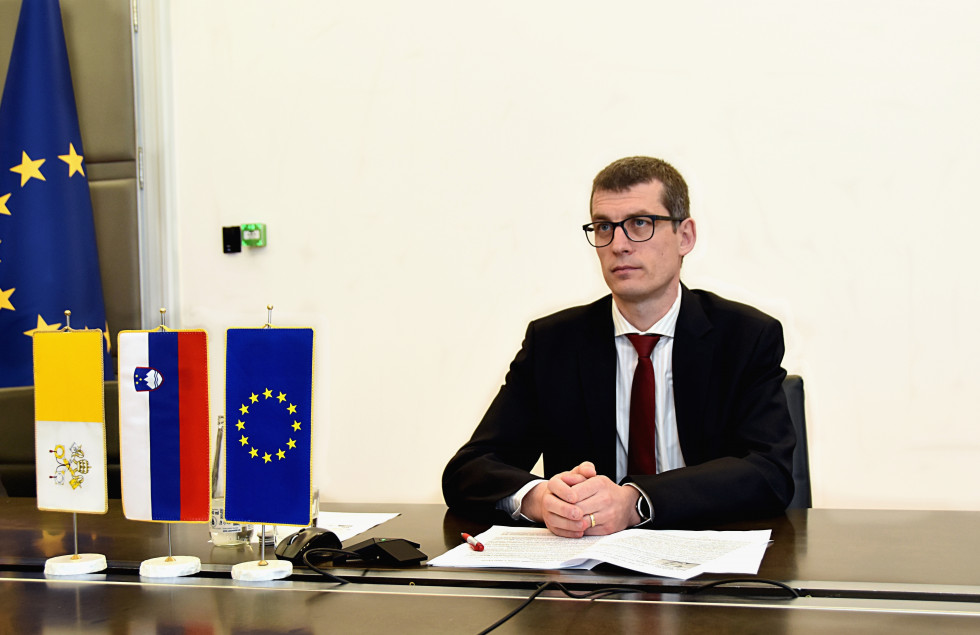 State Secretary Gašper Dovžan
The officials expressed satisfaction with the friendly relations between Slovenia and the Holy See. State Secretary Dovžan highlighted the Holy See's recognition of Slovenia, which will soon celebrate the 30th anniversary of its independence. Further on, they exchanged views on facing the consequences of the COVID-19 pandemic, with State Secretary Dovžan outlining the priorities of the Slovenian EU Council Presidency in the second half of 2021. They also touched on the future of Europe, promoting open and inclusive dialogue with all European citizens, and underlined the importance of the EU's enlargement process in the countries of the Western Balkans.