State Secretary Gašper Dovžan participates in the informal meeting of the General Affairs Council
State Secretary Gašper Dovžan attended the informal meeting of ministers and state secretaries for European Affairs in Coimbra, Portugal. The ministers discussed the European Commission's renewed strategy for the outermost regions. As part of the meeting, an EU-wide Foresight Network has been established at the ministerial level, followed by the first "Ministers for the Future" meeting, which was centred on a debate on EU resilience and strategic autonomy.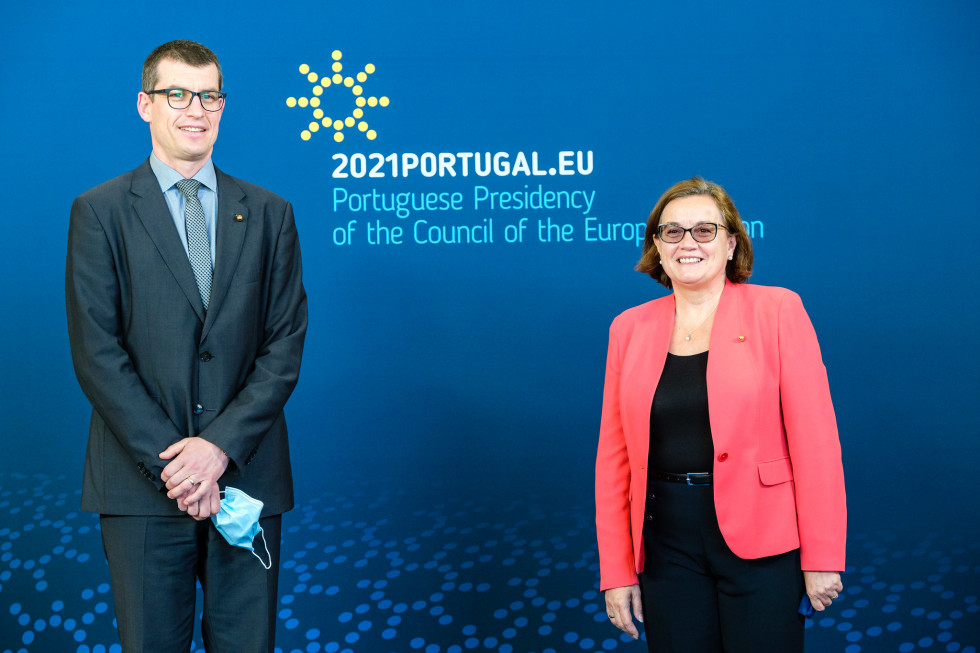 Informal meeting of the General Affairs Council (GAC)
Informal meeting of the General Affairs Council (GAC)
State Secretary Gašper Dovžan
During the discussion on the outermost EU regions, Commissioner Elisa Ferreira presented a revised EU strategy on its nine outermost regions (ORs) in the Atlantic and Indian Oceans, which have a special status under the EU Treaty. Although these regions are facing major demographic issues, they are crucial for reaching the European Green Deal and make a considerable contribution to digital and intelligent growth.

As part of the informal GAC meeting, the EU-wide Foresight Network was launched at the ministerial level and the first meeting of the ministers for the future took place, headed by Vice-President of the European Commission Maroš Šefčovič. The aim of the initiative is to reinforce the foresight capabilities of the Commission and Member States and thus mount a better response to challenges. Ministers and state secretaries exchanged views on the Union's long-term and strategic advantages, focusing on the building of resilience and open strategic autonomy. The EU hopes to become a responsible global player but, at the same time, should work on reducing strategic vulnerability.

State Secretary Dovžan welcomed the European Commission's efforts, as long-term planning is crucial, of which crises have been reminding us for the last ten years. He stressed the importance of completing the single market and improving cohesion between Member States, adding that demography should play an important role in discussions on the future. As to relations with third countries, he underlined the importance of enhancing cooperation with countries sharing our common values. Finally, he drew attention to the value that lies in big data powered by artificial intelligence when assessing the EU's exposure to different risks in the future.