State Secretary Raščan with Polish Undersecretary of State Jabłoński on bilateral and regional cooperation
Ministry of Foreign Affairs
State Secretary Stanislav Raščan today held an audio-video conference with the Undersecretary of State at the Ministry of Foreign Affairs of the Republic of Poland, Paweł Jabłoński.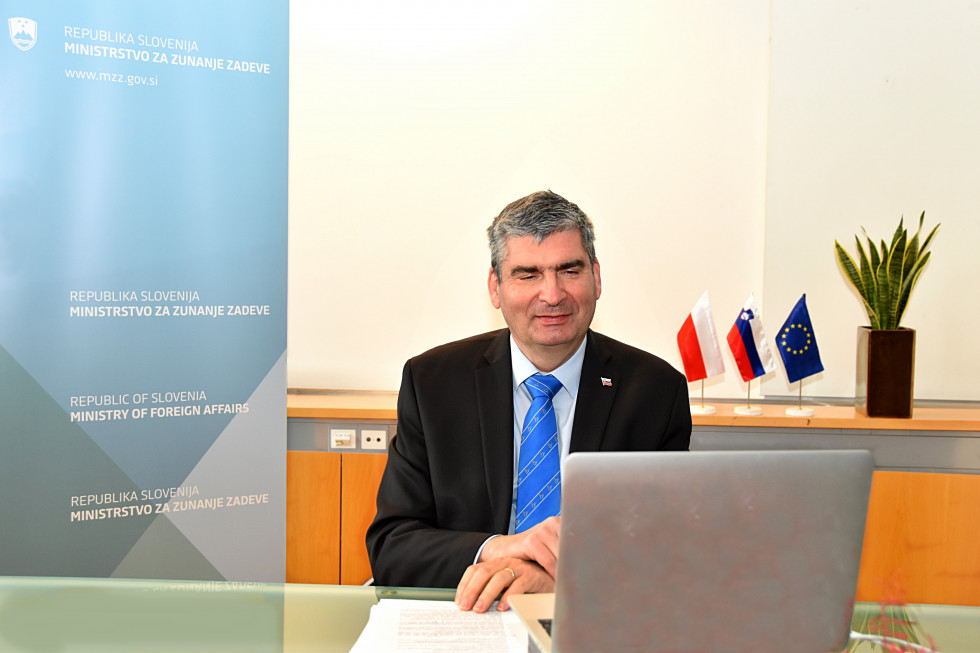 State Secretary Stanislav Raščan and Undersecretary of State at the Polish Foreign Ministry, Paweł Jabłoński
The state secretaries confirmed the positive relations between their two countries in both the political and economic spheres, with State Secretary Raščan expressing Slovenia's interest in having the LOT Polish Airlines re-establish the air connection between Ljubljana and Warsaw as soon as possible.
The two advocated for enhanced cooperation during the Slovenian Presidency of the Council of the EU in the second half of 2021. They also found time to discuss the ongoing activities within the Three Seas Initiative and the cooperation between Central and Eastern European countries and China as part of the 17+ 1 initiative.
Before their meeting drew to a close, they touched on the selection process for the position of OECD Secretary-General.