Minister Dr Logar attends an informal meeting of EU foreign ministers in Berlin on the situation in Belarus
Ministry of Foreign Affairs
Minister of Foreign Affairs Dr Anže Logar is attending an informal two-day meeting of EU foreign ministers in Berlin at the invitation of EU High Representative for Foreign Affairs and Security Policy Josep Borell and German Minister of Foreign and European Affairs Heiko Maas. On the opening day, the ministers discussed the situation in Belarus and possible EU responses.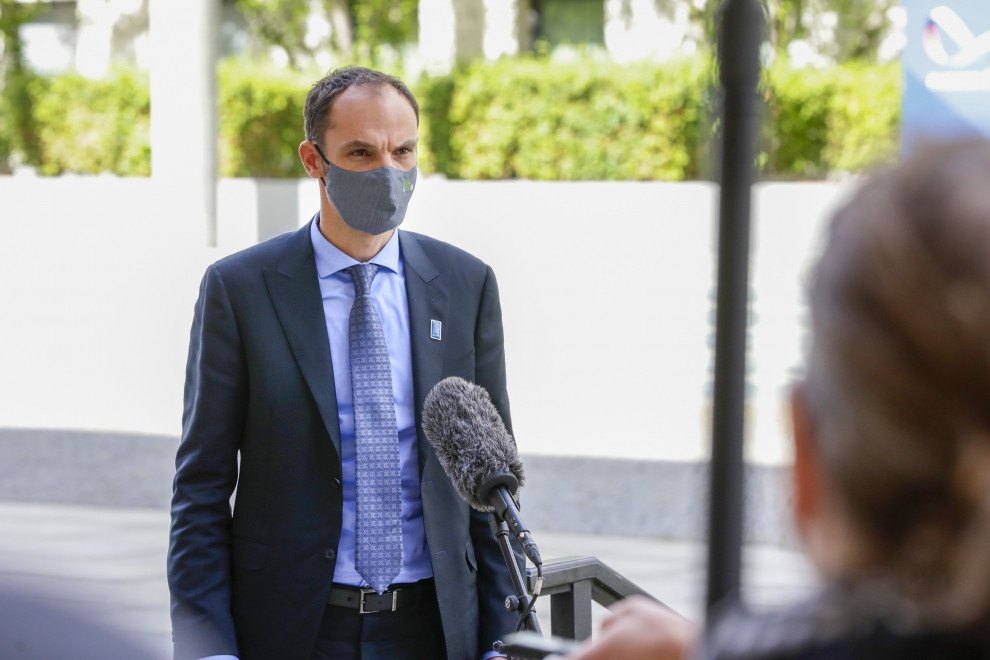 German Foreign Minister Heiko Maas, Slovenian Foreign Minister Dr Anže Logar and EU
Informal meeting of EU foreign ministers
Minister of Foreign Affairs Dr Anže Logar
They expressed the firm belief that the EU's action for settling the situation in the country must be sustained. The foreign ministers also touched on further EU measures, underlined the importance of a national dialogue between the authorities and the opposition, welcomed the European Commission's efforts to ensure financial assistance to Belarus and expressed support for the activities of the OSCE in this regard.

Prior to the beginning of the informal meeting, German FM Heiko Maas hosted a working lunch with Israeli FM Gabriel Ashkenazi. As they discussed the situation in the region, the ministers welcomed the recent Israel-UAE agreement expressing hope that the suspension of Israel's annexation plan, stated in the agreement, will contribute to the revival of the Middle East peace process.

Tomorrow, the foreign ministers will move their attention to EU-Russia and EU-Turkey relations, and on the situation in the Eastern Mediterranean.