Talks between Minister Dr Logar and Indian Foreign Minister Dr Jaishankar
Ministry of Foreign Affairs
In today's virtual meeting with Indian Foreign Minister Dr Subrahmanyam Jaishankar, Minister of Foreign Affairs Dr Anže Logar underlined the positive bilateral cooperation between the two countries and Slovenia's interest in strengthening the economic ties. The two ministers commended the cooperation in multilateral structures.


The ministers also discussed the consequences of the Covid-19 pandemic in both countries. Minister Logar expressed solidarity with the Indian government and the people of India in tackling the pandemic, underscoring the importance of coordinated action, trust, and respect when facing global challenges.
The Indian President's visit to Slovenia last September confirmed the excellent cooperation between the two countries. The two ministers agreed to further strengthen the encouraging trade, which has amounted to 361.4 million euros annually in the last two years.
They expressed mutual interest in organising a visit, as soon as the situation permits.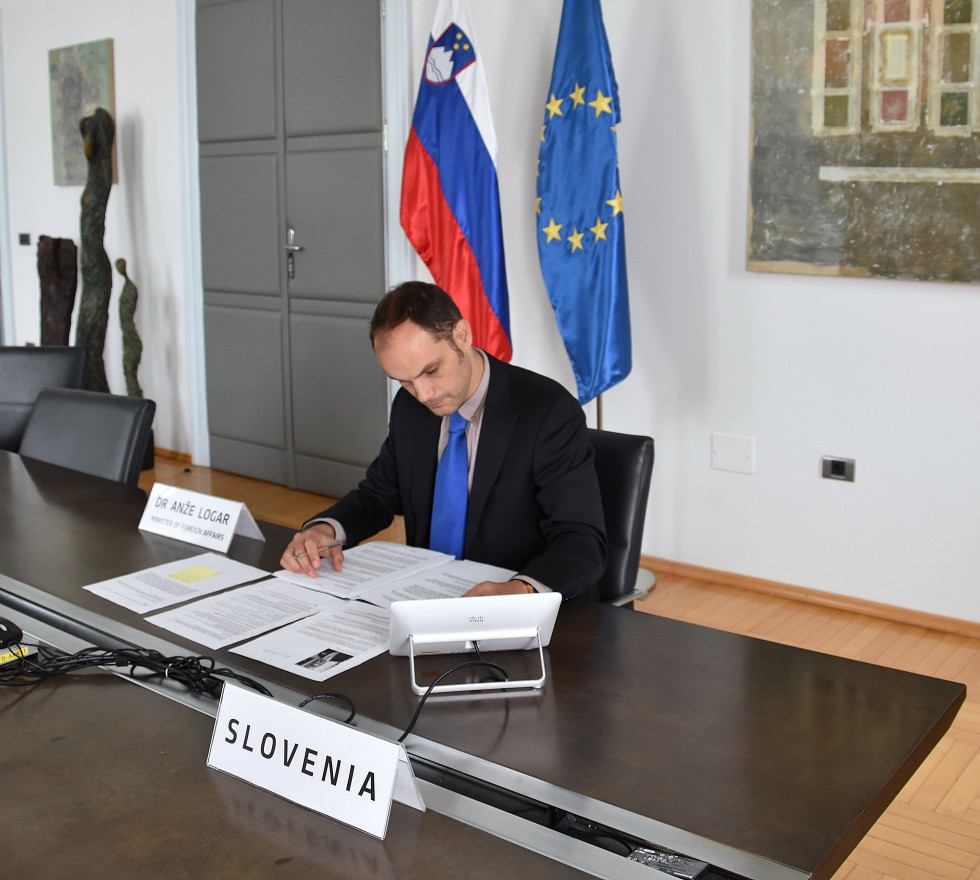 Indian Foreign Minister Dr Subrahmanyam Jaishankar
Minister of Foreign Affairs dr. Anže Logar