Minister Dr Cerar advocates strengthening EU role in Libyan ceasefire and financial assistance to Albania
During today's Foreign Affairs Council (FAC) meeting, the Member States discussed strengthening relations between the EU and the African Union, the situation in Libya and closer relations between the EU and India. Before the meeting, the Italian Foreign Minister, Di Maio, hosted an unofficial breakfast with the Albanian Prime Minister, Edi Rama, while a working lunch was intended for talks about EU-India relations with the External Affairs Minister of India, Dr Subrahmanyam Jaishankar.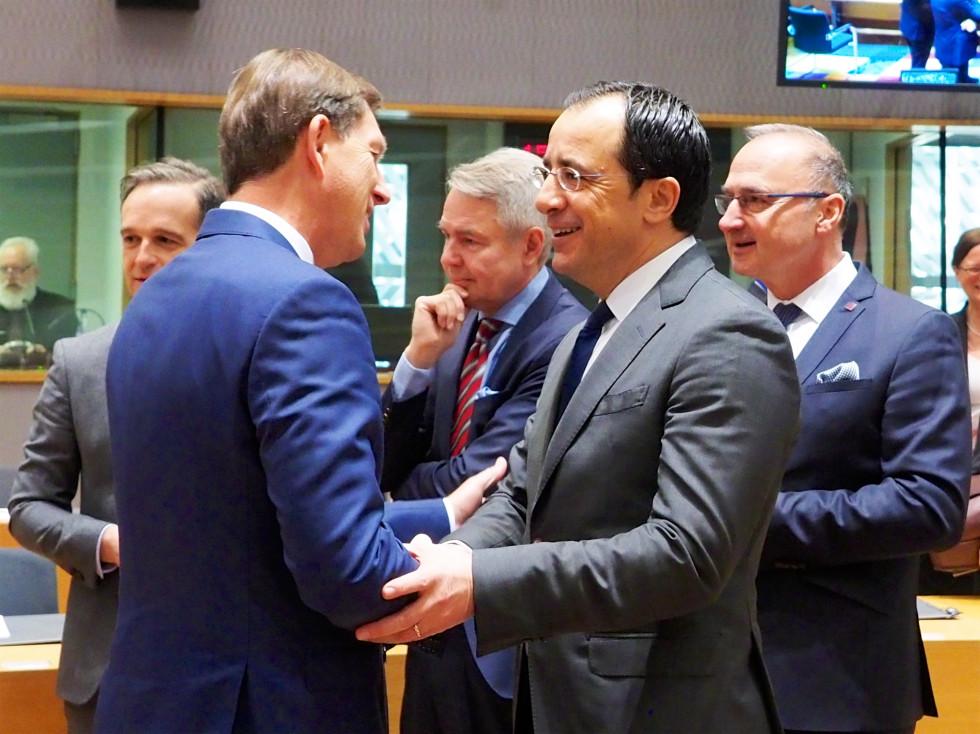 Foreign Ministers of Slovenia, Malta and Spain, Dr Miro Cerar, Evarist Bartolo and Arancha González Laya
EU Foreign Affairs Council meeting
At the meeting, Minster Dr Cerar supported strengthening EU relations with both the African Union and India. The ensuing discussion addressed the current security situation in Libya and proposals for further EU activities (in the framework of Common Security and Defence Policy instruments), which would contribute to implementing the results from the International Conference on Libya, held in Berlin on 19 January. Slovenia will continue to support the Berlin Process, which was established to promote UN efforts, and welcomes the outcome of the Berlin Conference, said the Minister, underlining the importance of a political solution, as opposed to a military one. He called for a ceasefire and respect for understandings reached at the Berlin Conference, especially on the arms embargo. The Minister stressed that "In the implementation of the Berlin Process agreements Slovenia supports a strong role of the EU, which is vital due to Libya's geostrategic position. Slovenia will continue to participate in the operation for the stabilisation in the country and support a more effective maritime arms embargo control with military vessels, provided the conditions are met."
During breakfast with the Albanian Prime Minister, Edi Rama, Minister Cerar reiterated Slovenia's position that the enlargement of the EU with the Western Balkans is the foremost European geostrategic project. He welcomed the European Commission's proposal for a revised enlargement methodology, citing the benefits it offers in terms of effectiveness, clarity, focus and comprehensive reforms on the rule of law and fundamental freedoms. The minister underlined that "the discussion on the revised methodology should take place in parallel with the decision on opening accession negotiations with North Macedonia and Albania. We hope, that the decision will be taken at the General Affairs Council in March.
At the Donors' Conference for Albania intended to mobilise support in the wake of the earthquake, Minister Cerar will pledge 300,000 euros for the construction of a modular school with four classrooms. The Centre for International Cooperation and Development will oversee the construction project. Slovenia hopes that such assistance will become an example of good practice in offering help to the most vulnerable groups.
For additional information, please visit: