Minister Dr Cerar attends Business-to-Diplomacy Elan Ski Day event
Elan Ski Day, an economic and promotional event co-organised by the Ministry of Foreign Affairs and the Elan company, took place in Kranjska Gora today. Minister of Foreign Affairs Dr Miro Cerar addressed the participants of the event, intended for foreign diplomats accredited in Slovenia.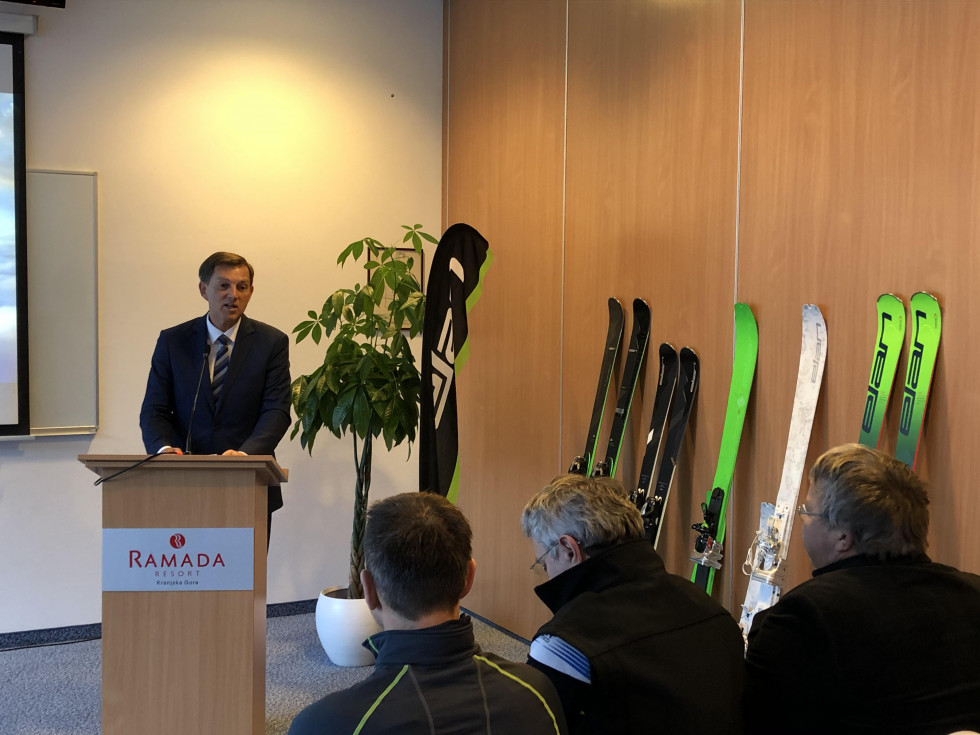 Elan Ski Day event
Group photo
Group photo
He described how "the Elan company holds a special place in ski history and the development of ski equipment," adding that Elan is a respected brand, setting future trends with its technology and innovations.

The Director of the Winter Division, Leon Korošec, presented the company in more detail, while special attention was devoted to the latest winter collection, the company's innovations and sport as a lifestyle. Elan skis, including folding skis for the army's mountain divisions, were put under the spotlight, and the ambassadors were also allowed an opportunity to test the skis for themselves on the nearby ski slopes.

With their technology, form and technical qualities, many Elan products have changed the history of Alpine skiing. Elan also produces sailing yachts, sports equipment and wind power turbines.

The visit concluded with networking and informal discussions. Many foreign diplomats – ambassadors and economic advisers accredited in Slovenia – attended the event.