OECD successfully concluded its second mission in Slovenia to support the development of innovation-oriented public procurement
In the second week of July, a team of experts from the OECD and the European Commission arrived in Slovenia to proceed with the public procurement review project.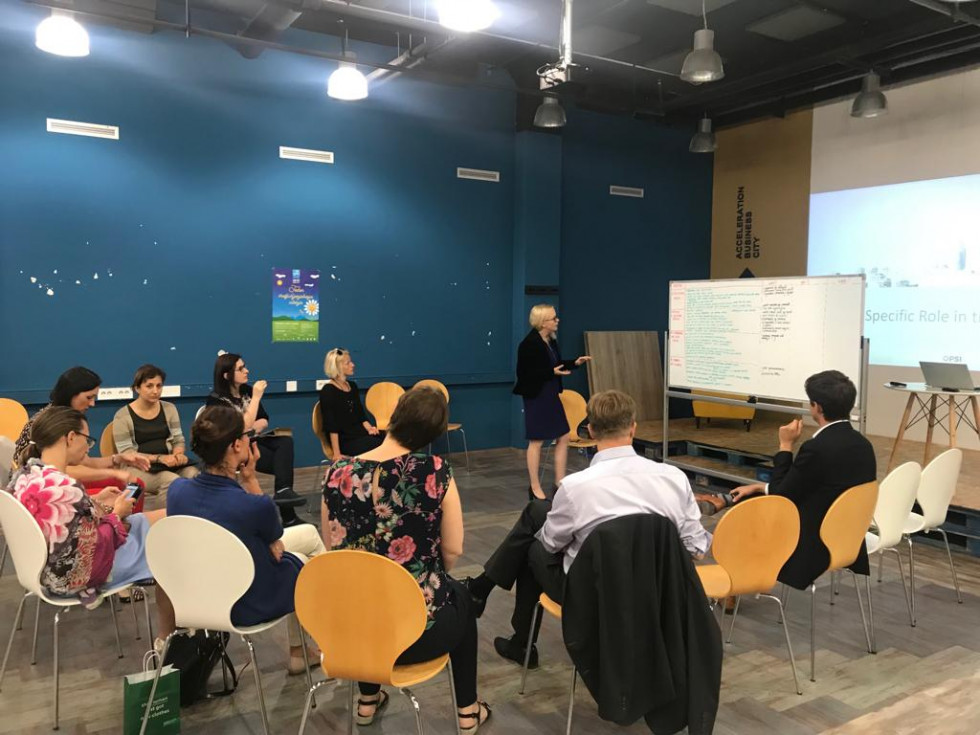 Participants on the workshop
Participants on the workshop
Participants on the workshop
Participants on the workshop
The OECD's second mission was conducted in partnership with the European Union and the Slovenian Government and in cooperation with the Ministry of Public Administration. The objective of the mission was to exchange the findings gathered, hold additional in-depth interviews and workshops to further review the public procurement system in Slovenia. Some 30 representatives of state and local institutions took part in the mission and discussed options for new and creative solutions with the OECD's team.
"This visit was an excellent example of using new and innovative approaches to tackle complex issues. By bringing together a diverse and motivated group of individuals and by using innovative methods and tools, we have created an atmosphere of trust, collaboration and creativity. The participants were engaged, candid and seemed satisfied to be part of this interactive and innovative working group. "We returned to Paris with a better understanding of the whole system and a lot of ideas about how to improve and transform it," said Kevin Richman from the OECD at the end of the mission.
The OECD used the information obtained in the first mission to create a workshop that brought together stakeholders throughout the overall public procurement system. The participants helped validate the OECD's initial findings, look for opportunities in the system and co-create solutions that would improve the public procurement system in Slovenia.
"The project with the OECD aimed to develop innovative approaches that can improve public procurement in Slovenia. The Ministry of Public Administration is of the view that the project is important not only in terms of systemic regulation of the public procurement system in Slovenia but also for a wider European area, as its regulatory framework is practically the same in all countries. The project of rethinking the public procurement system involves various stakeholders, which suggests that the key players are aware of the importance of the public procurement system and at the same time they seek to participate in it and in the introduction of improvements," stressed the Ministry of Public Administration during the OECD's visit.
The project is supported by the European Commission under the Structural Report Support Programme (SRSP) of the Structural Reform Support Service (SRSS) and is based on the OECD's international programme entitled "Systems Approach to Public Sector Challenges".