State Secretary Dobran Božič and Slovenian business delegation visit Israel
Ministry of Foreign Affairs
Dobran Božič, the State Secretary at the Ministry of Foreign Affairs, concluded his three-day visit to Israel today, accompanied by a Slovenian business delegation of seventeen representatives from thirteen hi-tech start-up companies.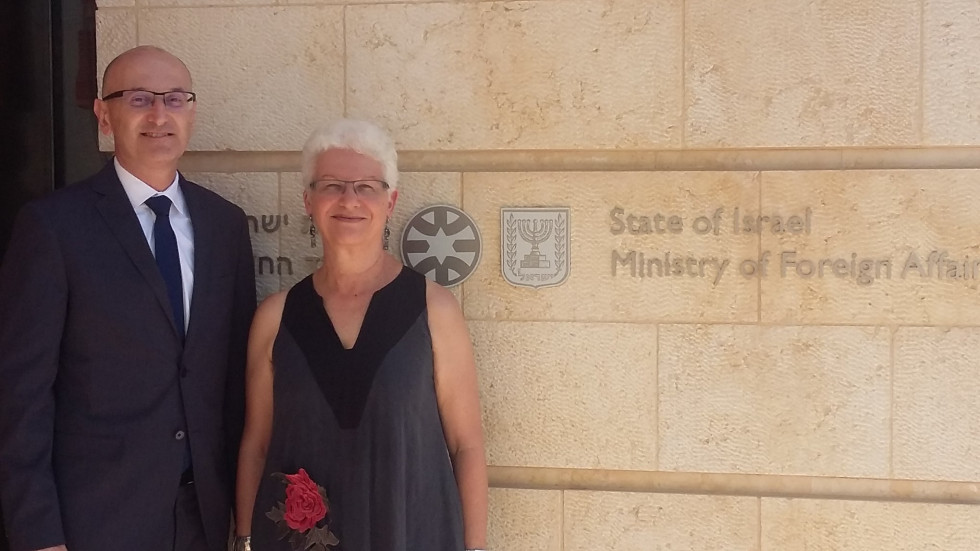 Israel Start-Up Nation Central
The main event was the Slovenian–Israeli business forum, held at the Peres Center for Peace and Innovation, where business opportunities in both countries were presented. After the forum, business meetings between Slovenian and Israeli companies took place. The business meetings were followed by a reception celebrating Slovenia's Statehood Day. Israeli Justice Minister Amir Ohana used this occasion to convey his best wishes to Slovenia.
During the visit, State Secretary Božič met senior representatives from Israel's Ministry of Foreign Affairs to discuss bilateral relations, economic cooperation, cybersecurity and various regional issues. Accompanied by the business delegation, the state secretary visited the main Israeli institutions engaged with innovation and start-ups: the Israel Innovation Institute and the Israel Start-Up Nation Central. He had a working lunch with the representatives of the Israeli–Palestinian Chamber of Commerce and Industry.
In addition to the institutions mentioned above, the Slovenian business delegation also visited other key actors in the innovative ecosystems of Tel Aviv (the innovative platform SOSA and the culinary platform L28) and Jerusalem (the capital fund JVP, the Mass Challenge start-up accelerator and the leading hi-tech company OrCam).
Adi Rosenfeld and Eival Gilady, the honorary consuls of the Republic of Slovenia in Israel, and Dror Dotan, the president of the Israeli–Slovenian Chamber of Commerce and Industry, participated in the visit by the Slovenian business delegation, headed by State Secretary Božič.