Ukrainian delegation on a study visit at the Ministry of Public Administration
A delegation from Ukraine is on a study visit to Slovenia, visiting the Ministry of Public Administration today and tomorrow.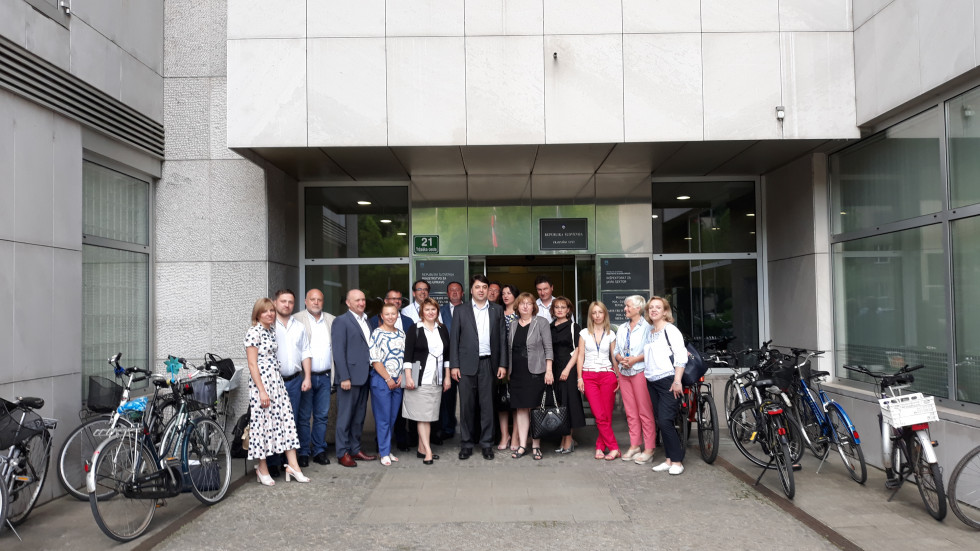 Presentation in the conference room
The delegation is made up of representatives of the National Agency of Ukraine for Civil Service and the Senior Civil Service Commission. On the first day, the members of the delegation were briefed on the activities of the Public Sector Directorate. The expert team of the Directorate presented the remuneration system of civil servants, human resource planning, competence model, the MFAC and other areas.
On Wednesday, the second day of the visit, the Ukrainian guests were acquainted with the Council of Officials and the Administrative Academy. Afterwards, they will also visit the Administrative Unit of Ljubljana and the Faculty of Administration.
Their last day includes a visit to the Administrative Unit of Radovljica.