State Secretary, responsible for nursing care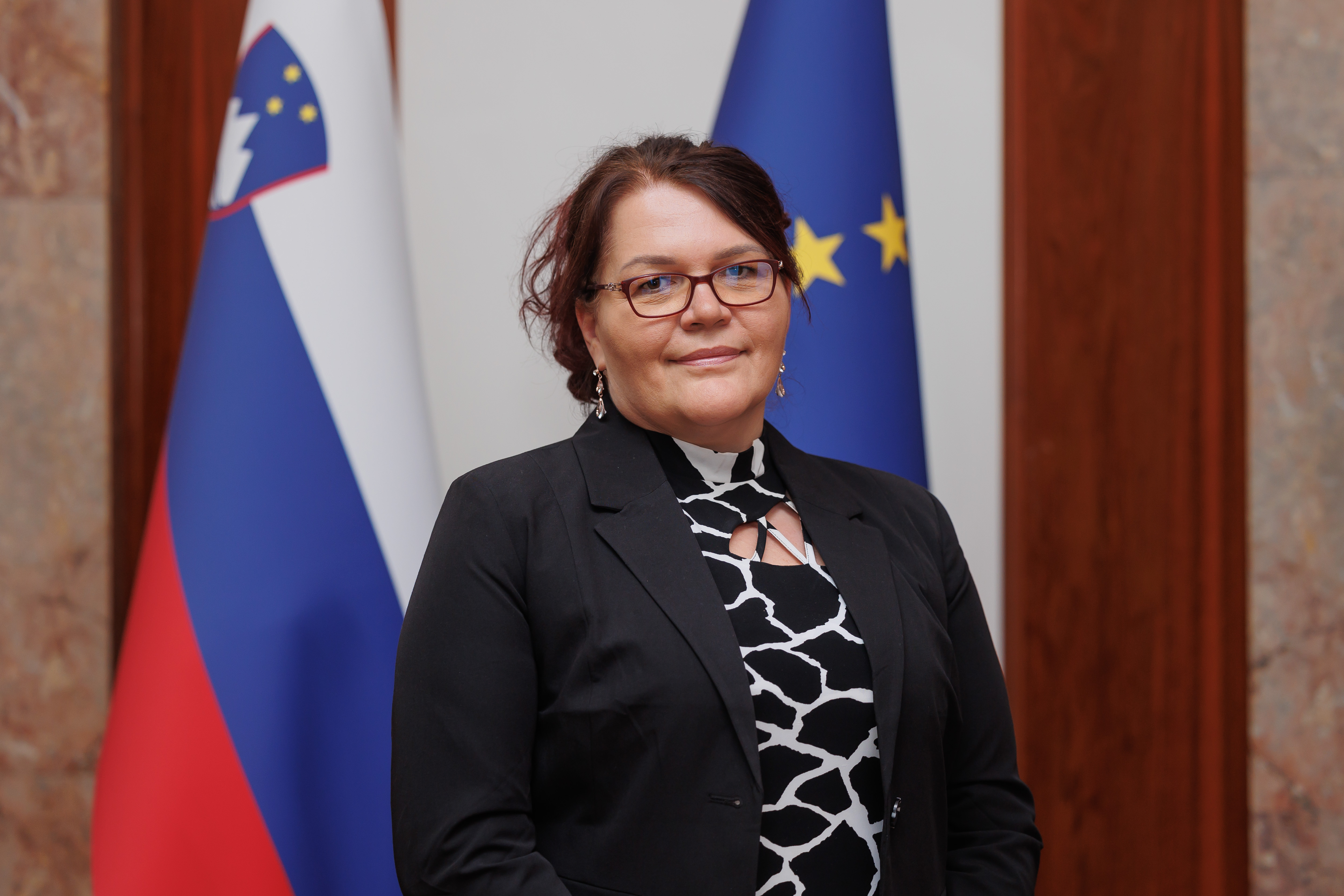 Aleksandra Lah Topolšek, born in 1975, attended the Juga Polak Secondary Medical School in Maribor after primary school and graduated as a healthcare assistant in 1994. She continued her education at the Faculty of Health Sciences of the University of Maribor, where she graduated as a registered nurse in 2008 and obtained a postgraduate degree in nursing in 2016.
In 1994, she joined the Maribor University Medical Centre, where she worked as a healthcare assistant in the level III intensive care unit until 2010. Later, as a registered nurse there, she became team leader of the nursing team, in which role she organised and managed shifts, educated students and trainees, and participated in special healthcare programmes. She worked in the anaesthesiology department until 2019, when she became Nurse Manager at the anaesthesiology unit.
She acquired good organisational and managerial skills as a team leader in ICU nursing and then as Nurse Manager at the anaesthesiology unit. In the organisation and coordination of anaesthesiology, good organisation is crucial to the smooth running of operational programmes, the achievement of objectives and the management of emergency cases.
On 1 June 2022, she assumed the post of State Secretary responsible for nursing at the Ministry of Health of the Republic of Slovenia.