State Secretary for coordination of the directorates, the Secretariat of the Secretary General, the Intelligence and Security Service and the bodies within the Ministry of Defence.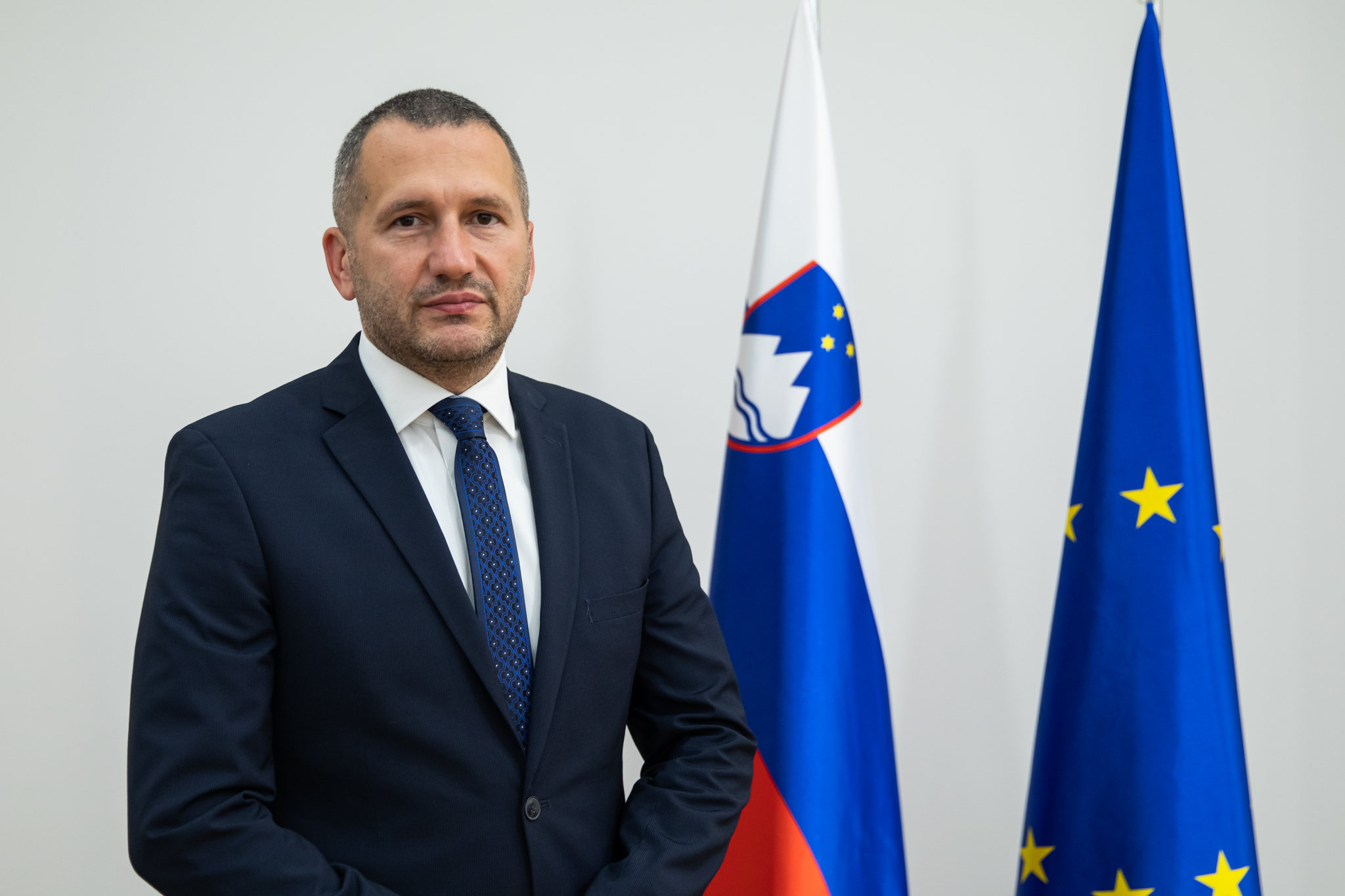 Dr Damir Črnčec born 19 June 1973, is an expert of long standing in the field of national and international security. Prior to Slovenia's accession to the European Union and the NATO alliance, he headed the security department at the Intelligence and Security Service of the Ministry of Defence. From 2005 to 2012 he was the director general of the Intelligence and Security Service of the Ministry of Defence, and from 2012 to 2013 he was the national coordinator for the fight against terrorism, secretary of the Council for National Security and director of the Slovenian Intelligence and Security Agency. From 2015 to June 2016 he was an adviser to the Minister of Defence of Montenegro. He was adviser for defence policy to the Chief of Staff of the Slovenian Armed Forces, a position he held from 2013 to 2015 and from 2016 to 2018.
From 14 September 2018 to 13 March 2020, he served as the National Security Advisor to Slovenian Prime Minister Marjan Šarec. During his tenure, he was also appointed as chief arbitration implementer between Slovenia and Croatia by the Government of Slovenia.
He is the recipient of numerous medals and awards.
He is a doctor of politology, completing his education at the University of Ljubljana's Faculty of Social Sciences, and is also an associate professor in the field of national international security and intelligence activities. At the Military Schools Centre of the Slovenian Armed Forces, he heads the General Staff education programme in National and International Security.
He has taken part at numerous expert training sessions at home and abroad as a participant or presenter, and this includes training in the field of international and national security.
He is the author or co-author of numerous professional and scientific articles, papers and monographs dealing with national security, geostrategic and geopolitical issues, the work of intelligence and security services, the asymmetry of modern conflicts, biometrics, information and communication technologies and so forth. In his studies he devotes particular attention to the issues of protecting human rights and fundamental freedoms.
He was appointed to the position of State Secretary for Defense on June 1, 2022.