mag. Peter Geršak, State Secretary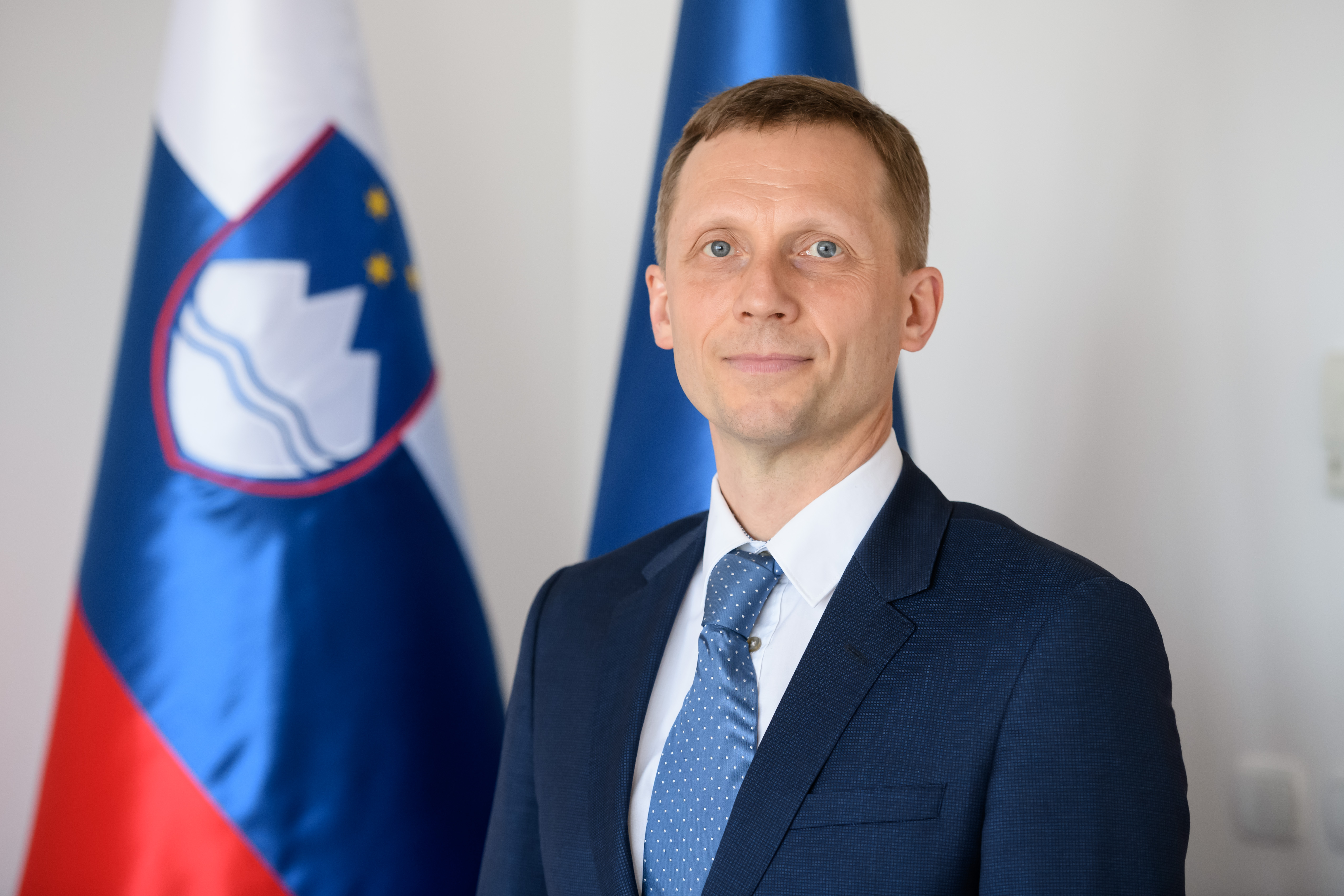 Author: Nebojša Tejić, STA
Mag. Peter Geršak, born 29 July 1971 in Ljubljana, graduated from the Faculty of Mechanical Engineering of the University of Ljubljana (mechatronics programme) in 1997, obtaining a university degree in mechanical engineering. In 2005, he gained the title of Master of Science at the Faculty of Economics (information and management studies programme).
As an undergraduate student he already taught at the Secondary School of Mechanical Engineering and then worked in the administration and IT department at Oracle Slovenija d. o. o. In 1999, he joined IBM Slovenija d. o. o., working as an IT specialist in application integration technologies for Central and Eastern Europe, the Middle East and Africa. In 2004, he joined 3Gen d. o. o., where he worked for two years as a system programmer for support to the data centre at the Ministry of Public Administration.
In 2006, Geršak rejoined IBM Slovenija d. o. o. as an IT architect and head of the technical and service team in the field of software, first for Slovenia and Bosnia and Herzegovina, then for the Southeast Europe region. Between 2013 and 2015, he was the head of the IBM global technological service department for Slovenia and BiH. From mid-2015, he worked as a technical director or chief technology officer (CTO) in Southeast Europe. One of his principal tasks was the promotion of innovation and introduction of new technologies such as cloud computing, data science and artificial intelligence, cybersecurity, and enterprise blockchain technology. Geršak is a qualified design thinking coach and IT architect. With a broad understanding of IT technologies and different industries and an approach focused on IT solution users, he took part in designing a number of solutions for the largest IBM customers in Southeast Europe.
He was a member of the supervisory board at the Ljubljana University Incubator until 2020, when his term of office expired. He joined the Ministry of Public Administration as a state secretary and IT solutions expert on 28 April 2020.